Hello and welcome to this month's episode of the Monthly Update With Monogue! We are always keeping busy here at MCPASD so let's get started!
We are excited to share with you some of the many awesome accomplishments we have seen across the District this month, but before we do, let's cover a few housekeeping items.
---
First, our District Office hours will be changing slightly.
Our office will now close at 4pm on Fridays rather than 4:30pm. We will continue to be open from 7:30am-4:30pm Monday through Thursday. This change will go into effect beginning January 23rd, 2023.
New Hours
Monday - Thursday | 7:30 am-4:30 pm
Friday | 7:30 am- 4:00 pm
DSC will be staffed during office hours. Families can call 608-829-9000 to be connected with our staff to answer questions or help with any requests you may have.
---
Mark your calendar for the following closure dates at the MCPASD COVID-19 testing site. As a reminder, the testing site will always be closed on days school is closed, including PD days, holidays etc. You can refer back to our events calendar on our District website to review these closure dates as well.

---
Speaking of calendar dates, keep an eye out for the updated MCPASD 2023-24 school year district calendar coming soon! More information will be provided to families as soon as possible.

---
To our families with young learners, 4K registration is now open for the 2023-24 school year. You can find all the information you need to register right on our4K/Early Childhood website or by clicking the registration button on any of our school sites.
---
Reminder to families about an important resource on our school websites.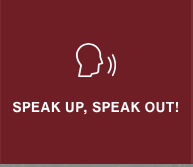 It is important that our students and families know they are supported, and unkind or even dangerous behavior is not tolerated at MCPASD. If you or your child feel they may be experiencing bullying behavior or any type of harassment, please use the Speak Up, Speak Out button located at the top of each school website to report the incident or incidents. From there, trained professionals will reach out to investigate your report. As always, if you have concerns about an immediate emergency, please call 911.

---
Now that we have covered important reminders, let's dive into some of the great stories from this month!
Every school has a story, and we want to share it with you! The Communications department has begun the process of working with each of our schools to help them build "their school story." This means that over time, each school will have a "my school story" page where you can check out what they're all about! You will also see a few changes to their website as well!

We are excited to help our schools share all the awesome things they are doing for our students and staff! The first stop on the 'my school story' journey was the 4K and Early Learning Center. Head over to their website to learn more!
---
Earlier this month, we were honored to receive a visit from State Representative Alex Joers at Sauk Trail Elementary on his first day in office! Representative Joers, is a strong advocate for government funding for public schools. He used this time to meet with district leaders, such as myself, to discuss how we can support him in his efforts.
Fun fact, Sauk Trail Elementary is actually Representative Joer's alma mater! We enjoyed walking with him down memory lane! Thank you again to Representative Joers, and we wish him the best of luck during his term!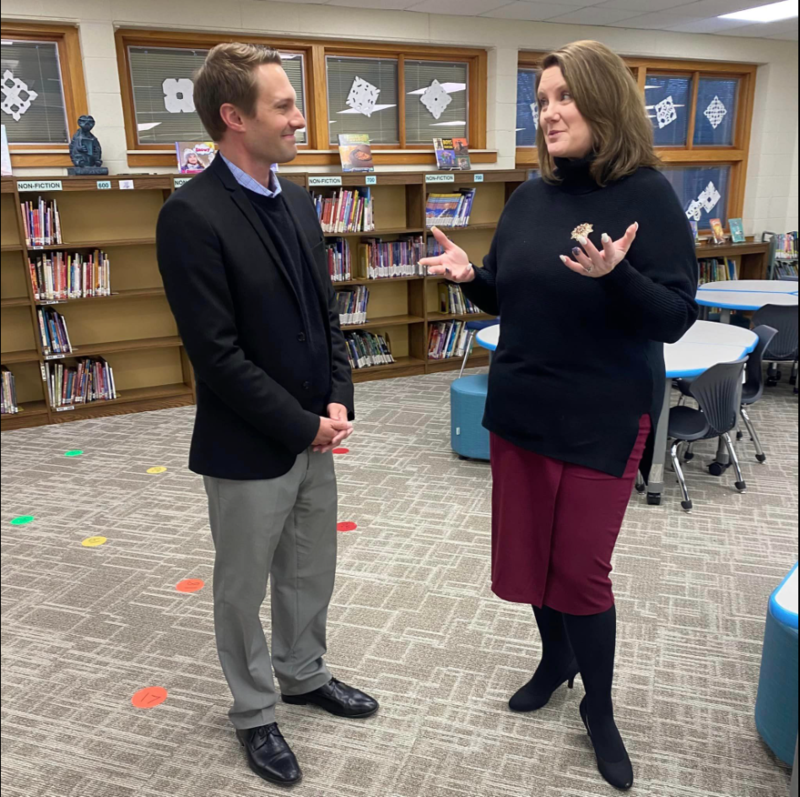 ---
Sometimes an office needs just a little extra touch of inspiration. When Principal Dom Ricks knew he wanted to add some new artwork to his office, he turned to the talented students of Kromrey Middle School. He invited students to participate in a friendly art competition to find out which winning pieces will now be displayed in his office.
The art pieces were voted by neatness, representation of Kromrey Middle School, and how it portrayed student potential. Congratulations to competition winners Sofia and Thalia on their outstanding work!

---
At MCPASD we know great learning starts with a strong team of leaders. That is why we are always on the hunt for outstanding staff! We recently hosted our first open interview event at our District Services Center and it was a hit!
We were so excited to have the opportunity to meet with candidates, answer their questions, and even invite them for on-the-spot interviews! We hope to continue hosting even more hiring events, so keep an eye out for more information!
If you are interested in working for our district, view all our open positions here.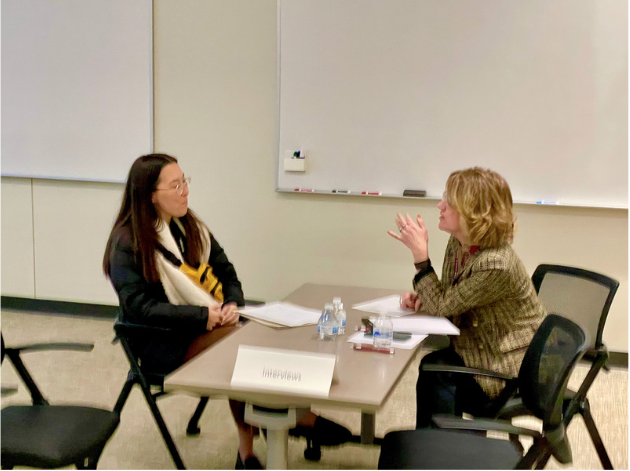 ---
Construction is still well underway at the Middleton-Cross Plains Area High School stadium. We wish to thank our friends at One Community Bank for their generous donation of one hundred thousand dollars to the project. We are so excited to watch the project come to life and truly become a stadium for all.

---
The Middleton High School Theatre Department was recently recognized at a school board for their outstanding accomplishments at the Wisconsin State Theatre Festival. The cast and crew of the one-act play "A perfect ending" received several awards at the competition including the critic's choice award! Congratulations to the entire team!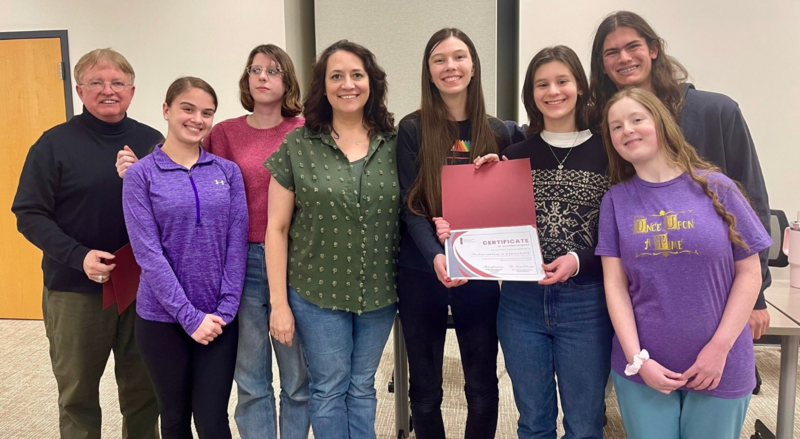 ---
Speaking of school board meetings, January is School Board Appreciation Month! We want to share a heartfelt thank you to all of our board members for their hard work in serving our district and community.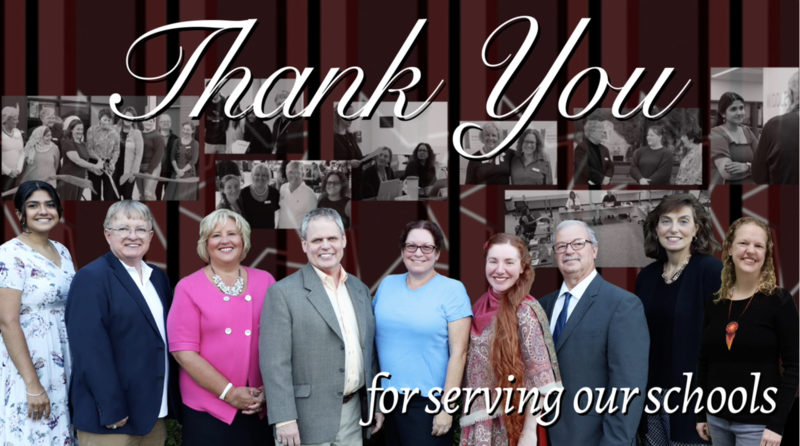 ---
It's time for blast-off at Clark Street Community School! Recently students have been working on a rocket seminar! Throughout the project, students have designed, tested, and studied the results of their DIY rockets using math and science skills. We always amazed at the awesome way Clark Street uses project-based learning to create an engaging learning environment!
That brings us to the end of this month's episode of the Monthly Update With Monogue!