Otto Breitenbach Stadium Complex Improvement Project
ONCE A CARDINAL. ALWAYS A CARDINAL.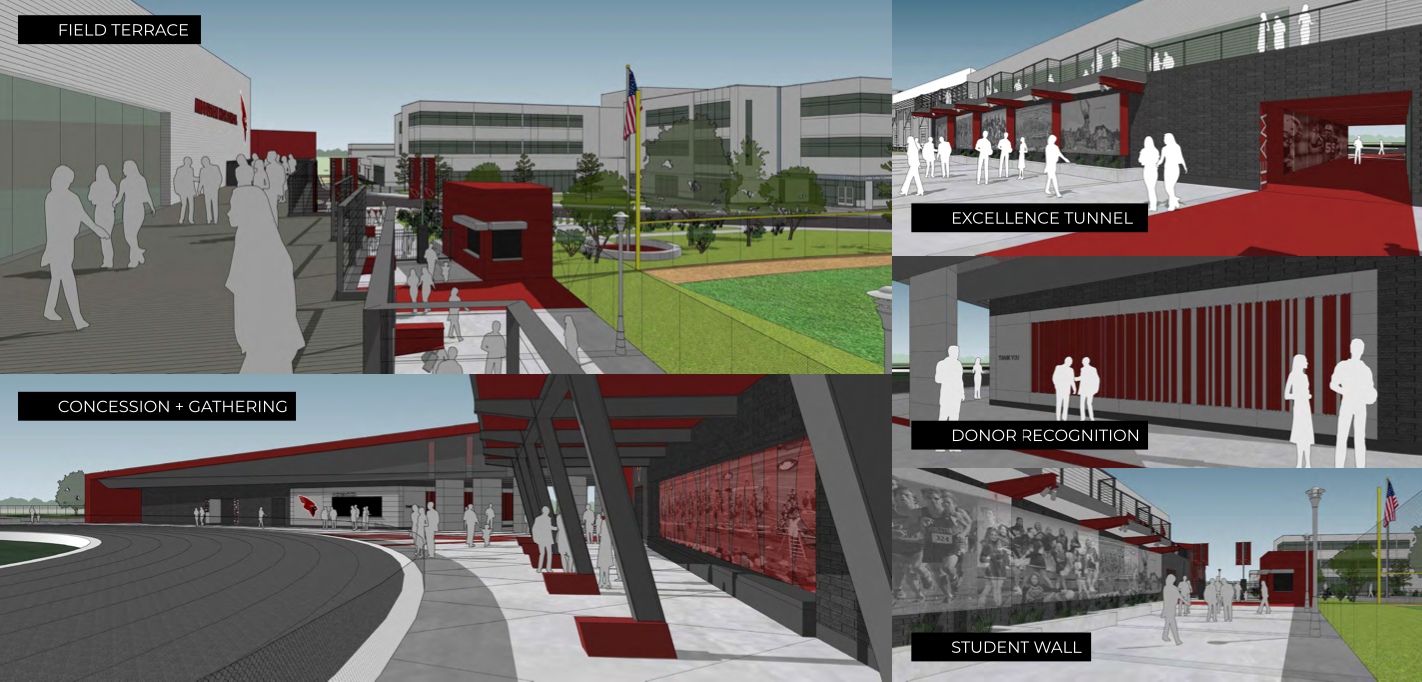 The Middleton-Cross Plains Area School District has so much to be proud of beyond all the excitement and energy that the students, clubs, activities, and athletes bring. Their success is because of the families, fans, and alumni like you that give to the Middleton-Cross Plains Area School District.
This new state-of-the art complex stadium will continue to drive our district mission of being an inclusive, innovative and inspiring for all students.
Data has proven that students involved in at least one of our clubs, activities, or athletic programs far exceed any student that is not engaged with regards to academic success and grade point average.
This stadium will provide more opportunities for all students.
Frequently Asked Questions (FAQs)
Our Education Foundation has graciously agreed to assist us with this project and is handling all fundraising efforts. At present, we are working to raise the remaining funds necessary for the base project design. We are hopeful to begin construction on the stadium this spring.
If you have any questions about the stadium complex improvement project please contact Dr. Dana Monogue | dmonogue@mcpasd.k12.wi.us
If you are interested in contributing to this effort, please contact the Middleton-Cross Plains Education Foundation | mcpasdfoundation@gmail.com