The Middleton-Cross Plains Area School District is committed to fostering and maintaining healthy, happy and engaged staff and students. The District believes that for students to have the opportunity to achieve personal, academic, developmental, and social success, we need to create positive, safe, and health-promoting learning environments at every level, in every setting, throughout the school year.
Resources and upcoming events for families in the Middleton-Cross Plains Area School District can be found on this page.
MCPASD Staff can access detailed information in the staff portal, under "wellness".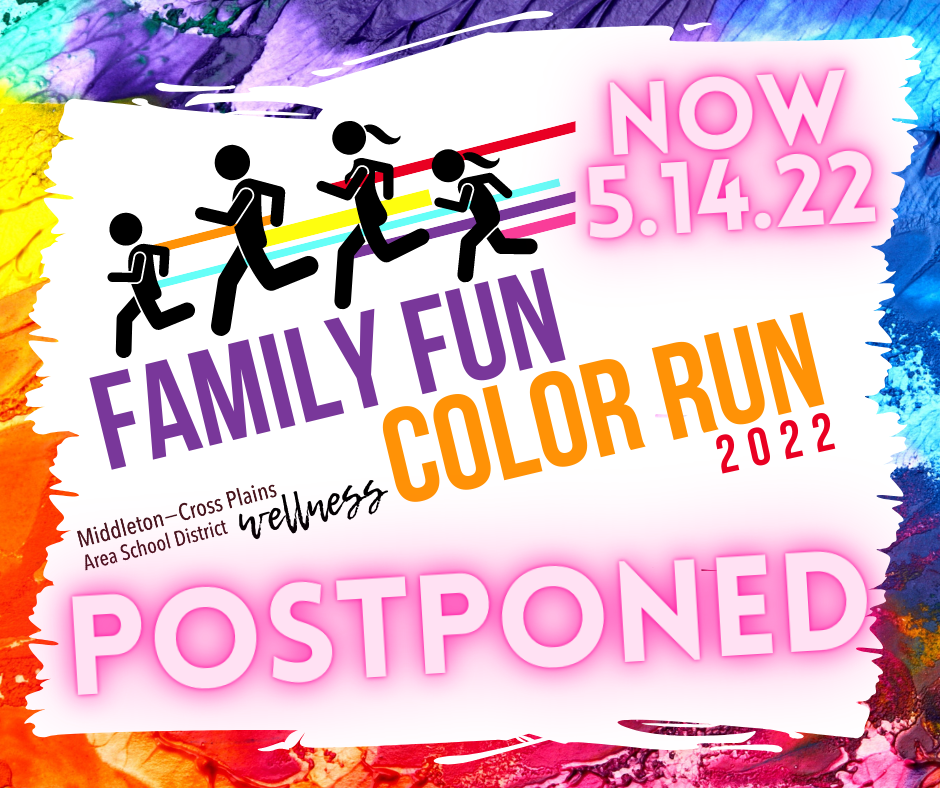 Family Fun Day is on Saturday, May 14, 2022 at Kromrey Middle School. Family Fun Day is a free event. Non-perishable food for Middleton Outreach Ministry will be accepted.
The Family Fun Walk/Run will start at Kromrey Middle School at 9:00 a.m. The focus of this color run/walk is to get outside and enjoy movement with family, rather than competition. The course will be about 1.5 miles - the perfect distance for all families! To sign up for the event, click here..