Representative Alex Joers, a newly seated State Representative, toured his Alma Mater, Sauk Trail Elementary, this morning, January 4, 2023, to advocate for changes in state funding for public schools.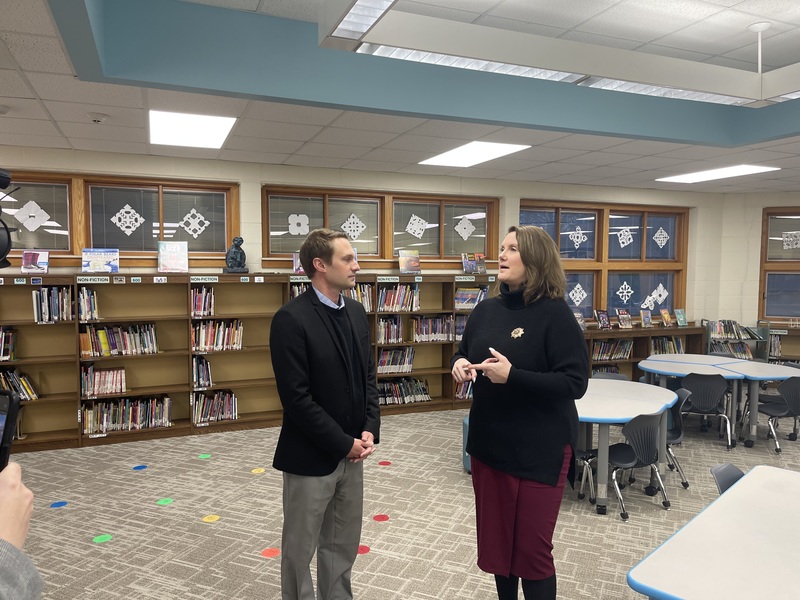 Today was particularly exciting for Joers as it was his first day in office. He wanted to spend it in his community of Middleton, meeting with students, teachers, staff and district leaders. Joers is a product of public education and a graduate of Middleton High School. He believes that quality public schools are the backbone of our community and is committed to providing excellence in education at every level.
"There's no way I'd rather start my term than by focusing on the importance of education, and being at Sauk Trail, my alma mater, makes it all the more meaningful. Investments in public education are investments in our children's future. Education has long been a priority of mine, and I look forward to continuing to advocate for our kids during this legislative session," said Representative Joers.
Superintendent Dr. Dana Monogue gave Representative Joers a tour of the school, which has changed since he last walked the walls.
"Representative Joers' dedication to improving local schools is one of the reasons why we feel thankful that he has chosen MCPASD for his first day in office. We value his passion for public education and look forward to making new advancements in our District together," said Superintendent Dr. Dana Monogue.