Middleton-Cross Plains Area School District recognized some amazing local businesses during the November 7th Board of Education meeting that have worked with us to help make our district a great place to learn and work.
This program recognizes local school district business partners that support their local schools by providing resources or additional learning opportunities for students and staff. We are incredibly fortunate to have strong ties in our community.
The following business won the 2022 Wisconsin Association of School Boards Business Honor Roll for MCPASD.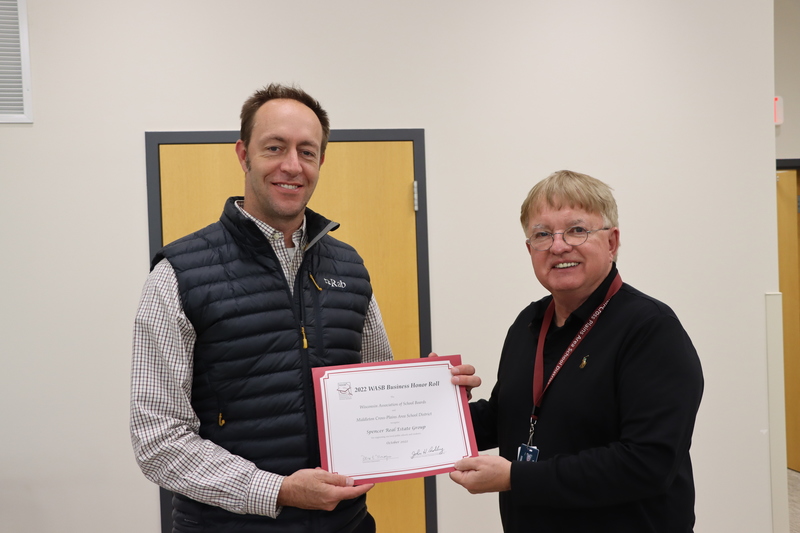 Spencer Real Estate Group –Our District is proud to share a valued partnership with Spencer Real Estate Group. They have served as a presenting sponsor for our Back to School Magazine and sponsored breakfast at our New Teacher Induction event. Spencer and his team have been incredibly receptive and a pleasure to work with.
We look forward to continuing our partnership for other upcoming events and projects.
Latino Academy – Our district started a partnership with the Latino Academy a few months ago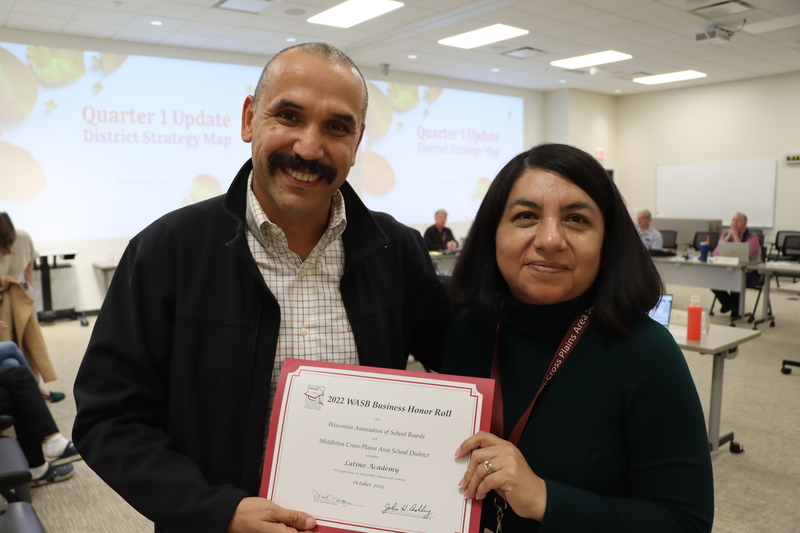 to recruit more Latino employees. The Latino Academy has several programs, and we are specifically working very closely with their Commercial Driver's License (CDL) Program, Bilingual Customer Service Program, and the ServSafe Training Program. We have had excellent communication and coordination during these months. Our district already attended one of their Job Fairs, and we had a high number of people interested in our open positions. We are looking to expand our partnership with Latino Academy so our district can have a diverse workforce reflecting our community.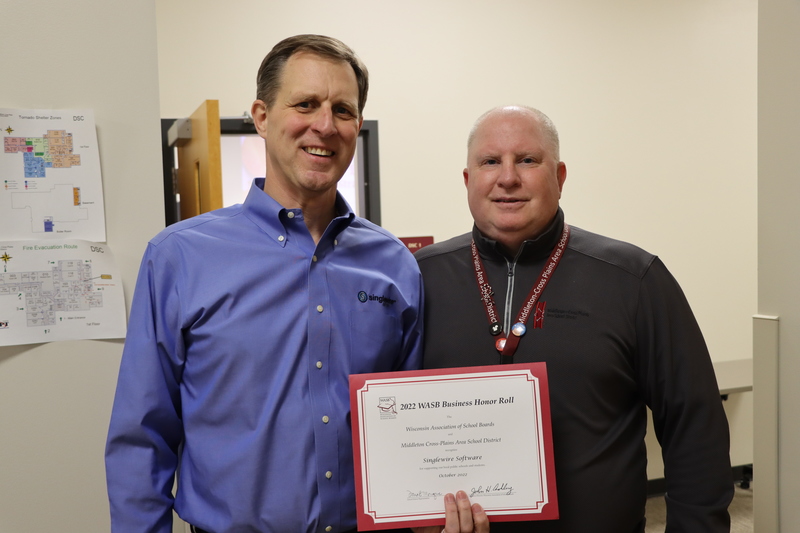 Singlewire Software – Singlewire has been our partner for more than 10 years. They make the software that adds public address, automated communication and building access controls to our phone system. They have been instrumental in helping us design a responsive and agile system that allows us to quickly and effectively communicate in and respond to crisis situations. Their software enables us to automatically secure our buildings, contact emergency responders and communicate the situation building and district-wide. Our partnership with Singlewire makes our schools much safer.
Piggly Wiggly in Cross Plains – Our district is proud to have the Piggly Wiggly in Cross Plains support our schools. They are working with our Education Foundation to provide personal hygiene products in our schools. They have agreed to sell these products to us at cost. This partnership is critical in helping our students be prepared for school.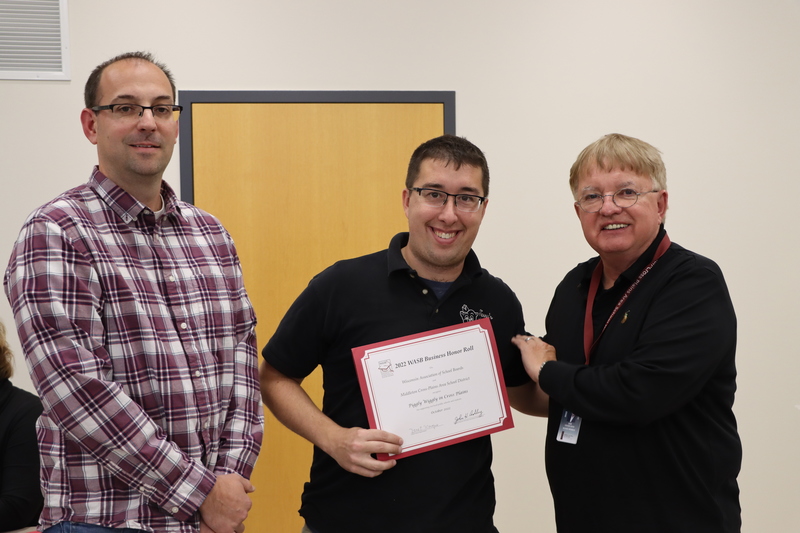 Apptegy – Apptegy has been our partner for over a year. With their support, we have been able to launch a new website, new communication features, including a texting option and a new app. These tools are essential to help us get information to our students, staff and parents quickly and accurately. Nick Lewis, in particular, has been monumental in training all district staff on these tools and setting up our district for success.