No need to search the stars to find this stellar team!
Meet the all-girls robotics team, Pleiades! Their creative name is based on the constellation 'Pleiades,' also known as the Seven Sisters, representing the team's seven members.
Formerly known as Girlbotics, the team was created in 2019 as a 'FIRST Wisconsin LEGO League.' The talented group of students is led by Clark Street Community School teacher Monica Gupta and includes Kromrey Middle School 8th graders Diya Dhawal, Shaila Holland, Shriya Rajesh, and Glacier Creek Middle School 8th graders Radhika Gupta and Kavya Kashyap. The team also includes 8th grader Mia Tyler from Madison Promise Academy and sophomore Niyati Sejpal from Memorial High School.
Team Pleiades is unstoppable! They recently competed in a robotics competition hosted by FIRST WISCONSIN, which is a nonprofit organization centered around providing opportunities for students K-12 to develop skills in STEM, business, teamwork, and real-world problem-solving. Pleiades took home several awards, including first place for the MOTIVATE award, 2nd place for the CONNECT award, and 2nd place for the INNOVATION award.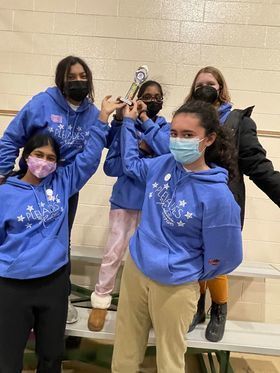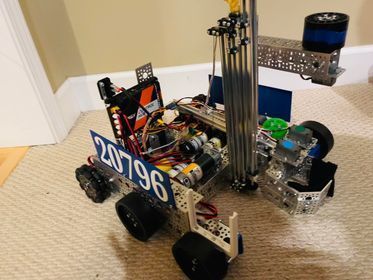 Their hard work doesn't stop there! They have put in over 100 hours of volunteer and outreach time in the last five months!
We are incredibly proud of our students for following their passions in science, technology, engineering, and mathematics (STEM) and inspiring other young students! We are excited to watch the team continue to grow and follow along in their journey!