The beginning of the school year just became even more exciting for our students at West Middleton Elementary!
Earlier this week, the school hosted an unveiling ceremony for their brand-new playground!
The original playground, built in 1992, showed signs of significant wear and tear. West Middleton Elementary shared a survey late last school year with students and staff that showed overwhelming support for utilizing the 2022 'Wolverine Dash' funds for a new playground. The new playground was also funded in part by school and district funding.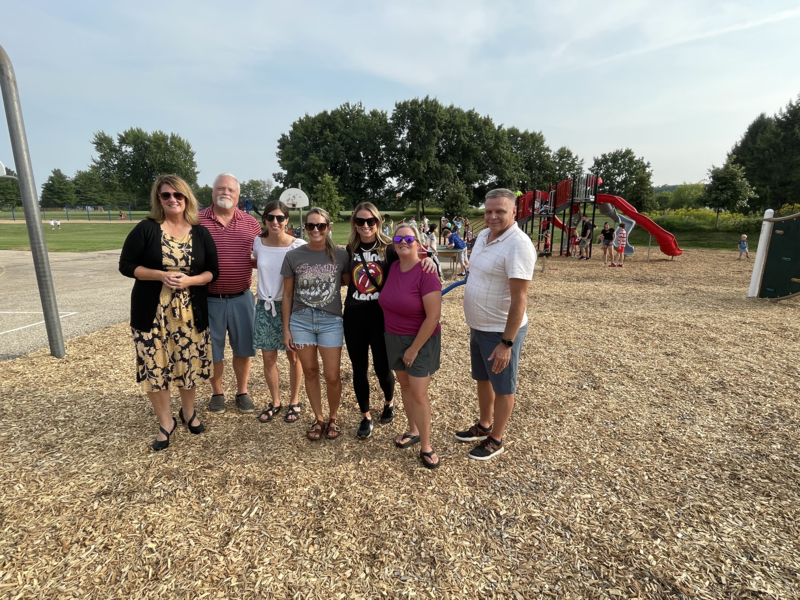 While it is hard to part with a piece of West Middleton Elementary history, Principal Debbie Goodfriend-Kennedy and her staff are excited to make new memories with their students.
The $82,000 project was built mindfully for all students and features adaptive equipment such as a wheelchair-friendly 'wolverine market' play structure, a rubber surfaced path to the playground, and musical instruments.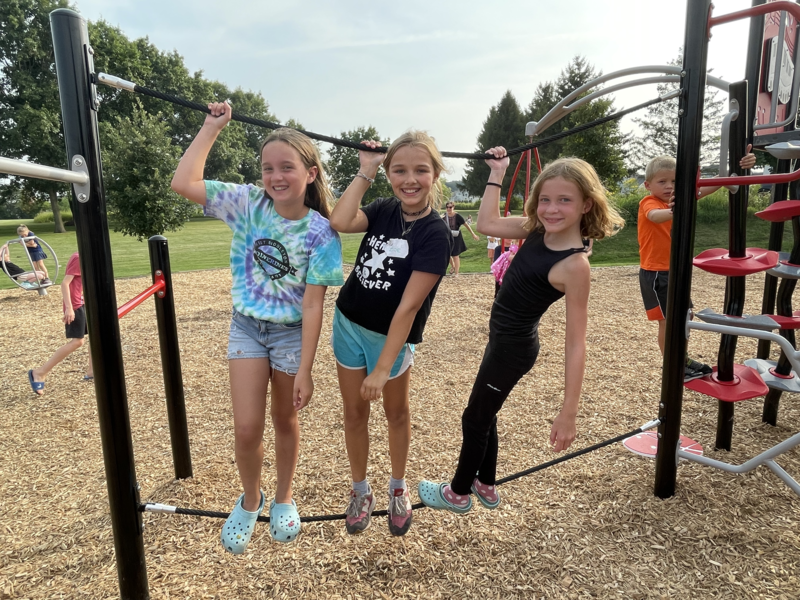 We are grateful for the supportive West Middleton Elementary Parent-Teacher Organization and community that helped make this project possible!
Enjoy the brand-new and creative space, Wolverines!