Our annual Tie Dye Event was once again a huge success. Thank you to all the volunteers who helped make this event fun for our students.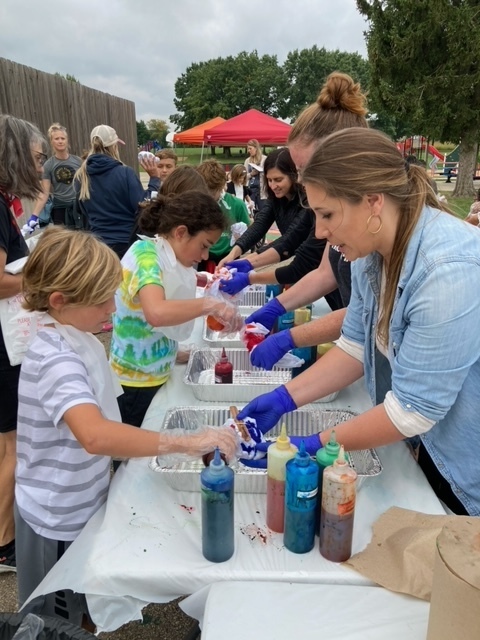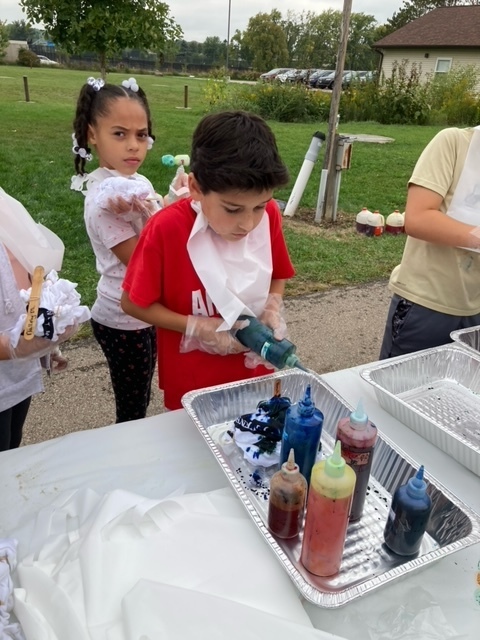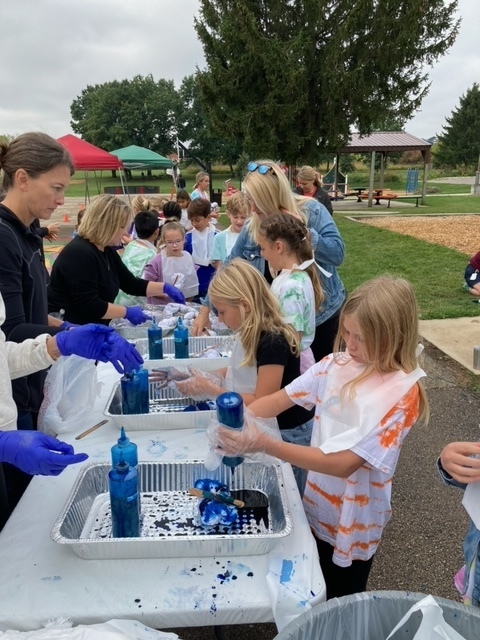 We were so proud to unveil our brand-new playground yesterday to the community! The new playground is funded by a collection of donations from our annual Wolverine Dash fundraising event and allocated school/district funds.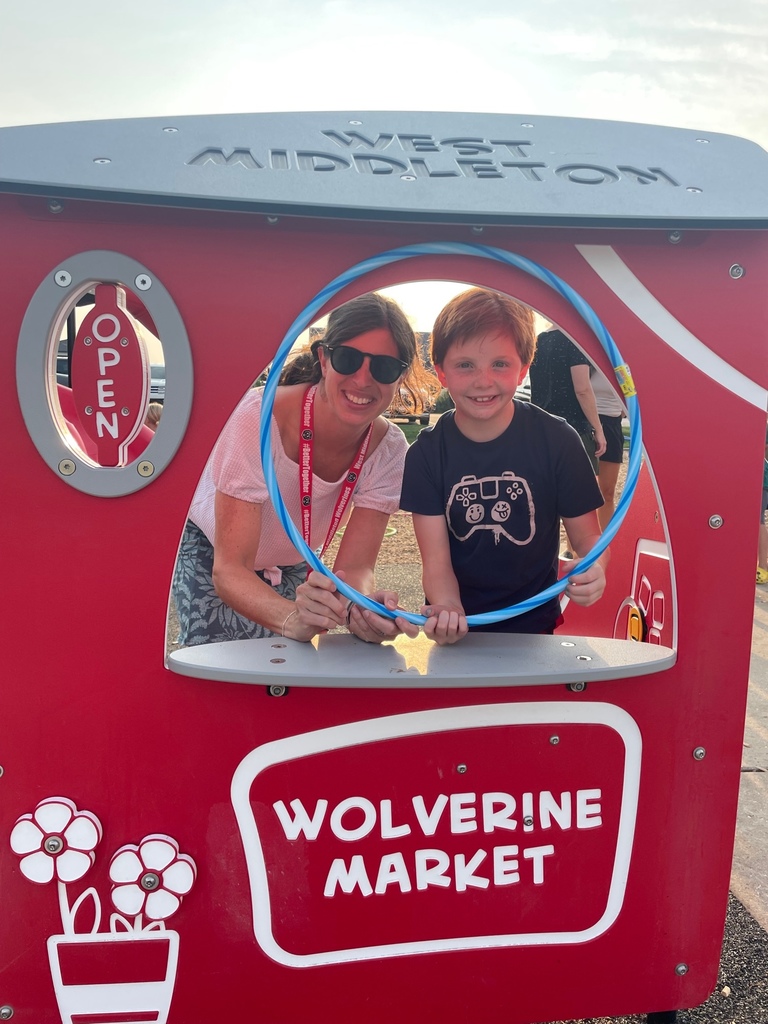 Happy spring break! We're so glad Willy came to visit today. We will see you back at school on Monday, April 3rd!
Mr. Lewis, one of our amazing bus drivers for West Middleton is retiring! Today is his last day and our students wanted to let him know how much they appreciate him. Enjoy your retirement Mr. Lewis!
Let's celebrate, Wolverines! 240 students attended our Snuggle Up and Read literacy night last evening. So much fun was had by all! Students enjoyed a "read aloud" of the story Beekle and did many related activities from Beekle Bingo to Origami sailboats to friendship crowns. This great fun kept kids and adults excited and challenged! A big shout out goes to all West Middleton staff and students who joined the celebration of reading, writing, friendship, learning and playing together! Here are two of our friends who wore their friendship crowns today!
Our 3rd grade students had a pizza luncheon today to celebrate the end of their Social Studies Economics Unit.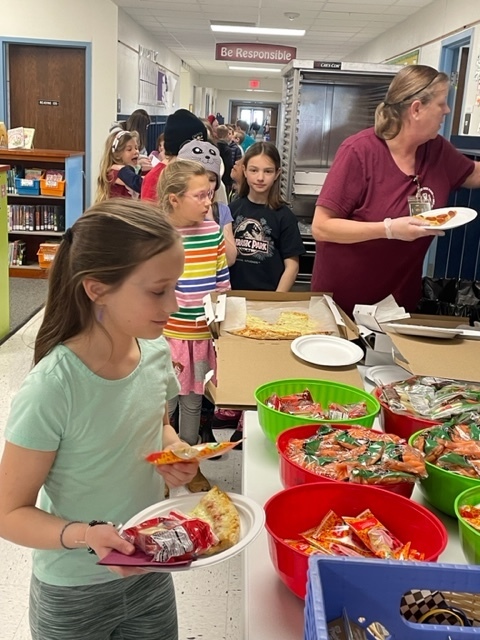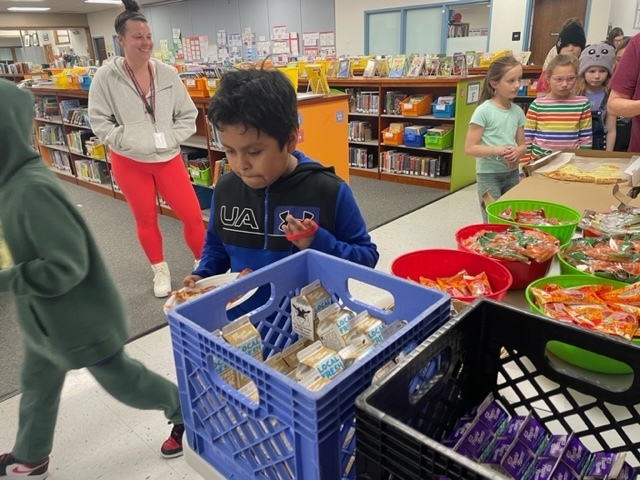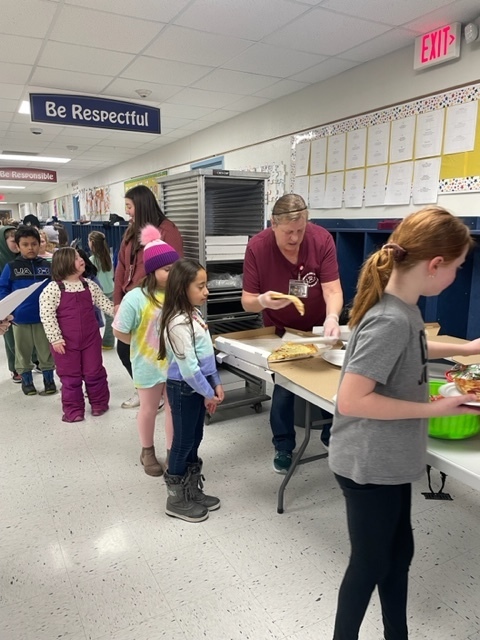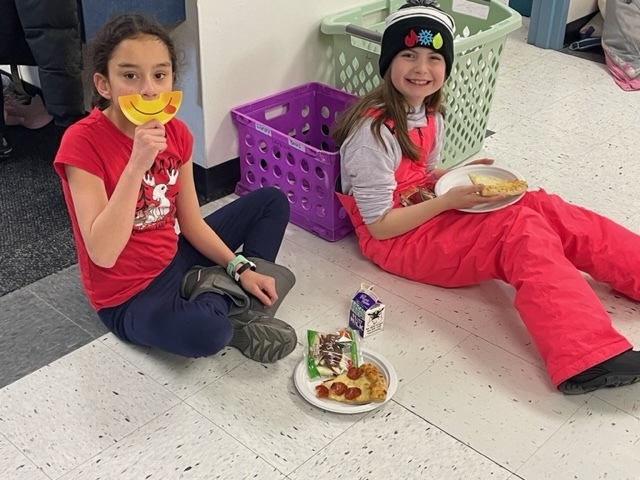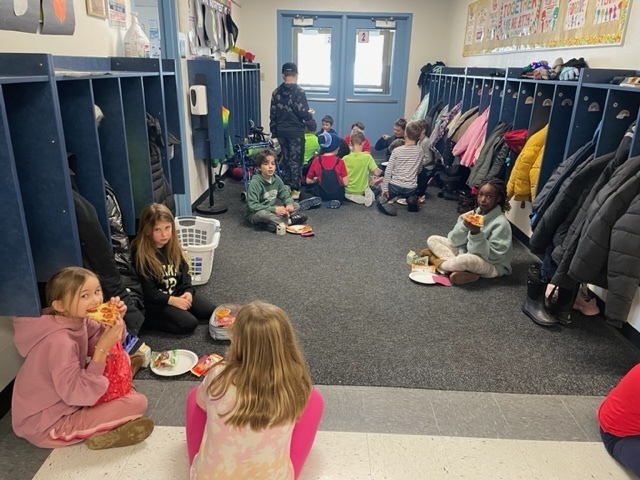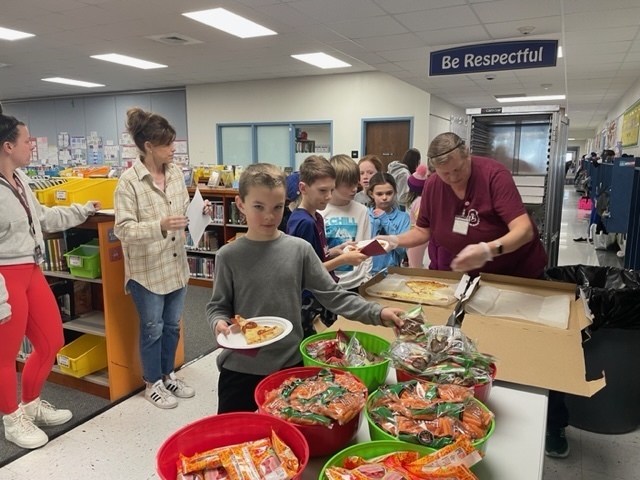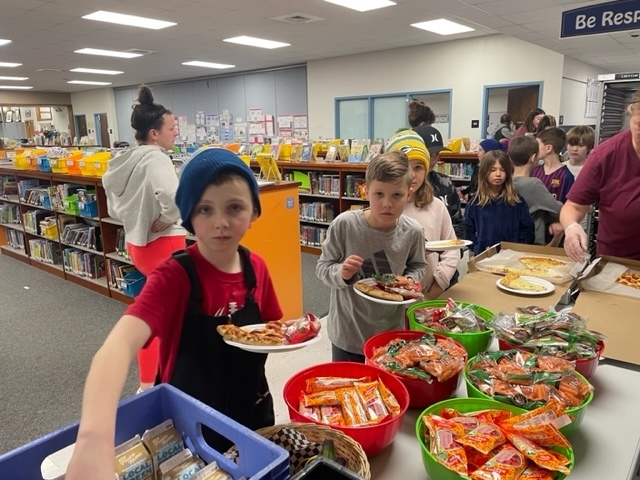 Ms. Risberg's students were treated to a special guest during Music class. Michael Alexander of "Michael Alexander and Big Whiskey" performed a few songs, answered questions and passed out guitar picks for everyone. He is also the parent to Daisy, one of Ms. Risberg's students. It was a magical music class.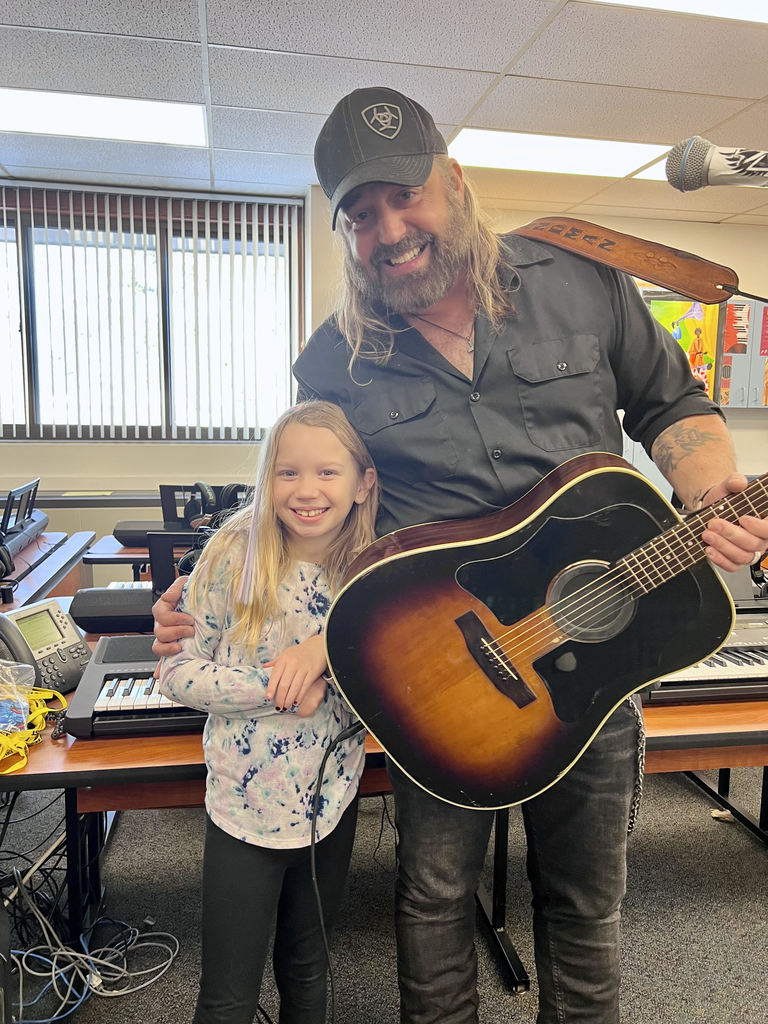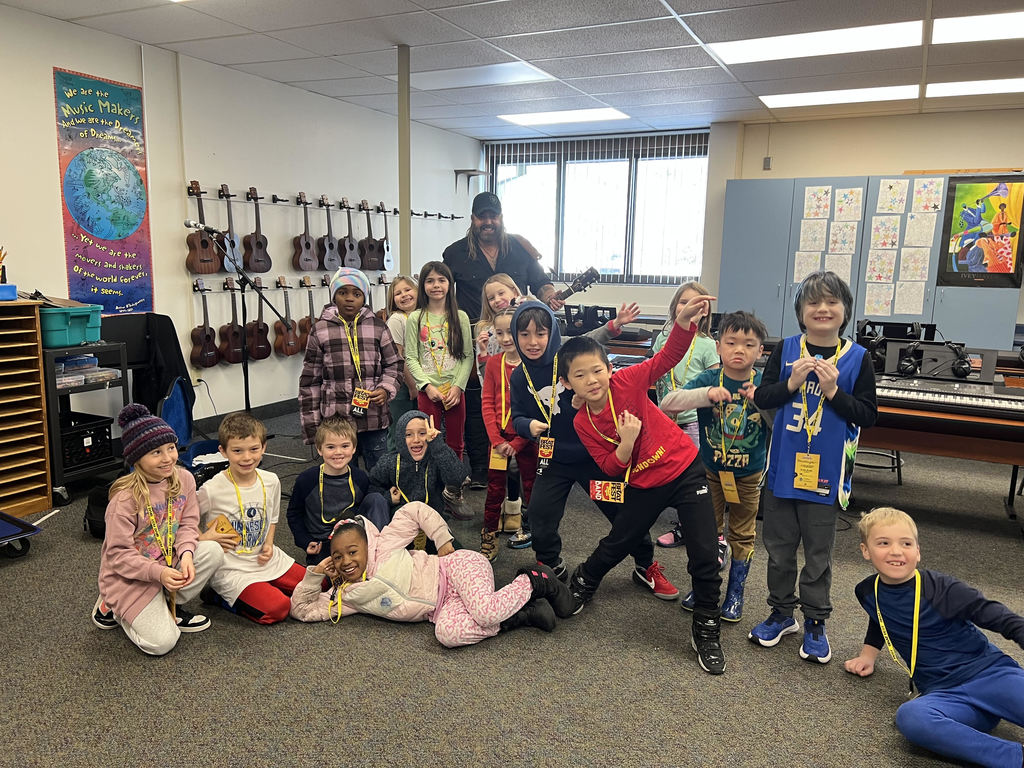 We are celebrating Bus Driver Appreciation Week at West Middleton. Today our bus drivers received gift cards from our amazing PTO. Pictured is one of our drivers Scott, receiving his gift from Colton, a student and bus rider at West Middleton.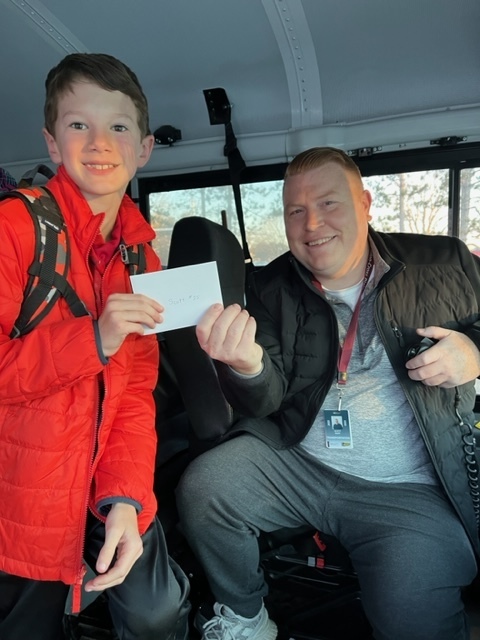 Our West Middleton Principal, Debbie Kennedy, was gifted a handmade vase from our art students. Many of the classes worked on the coil style vase, but it was presented to her by students from Ms. Hagelin's classroom.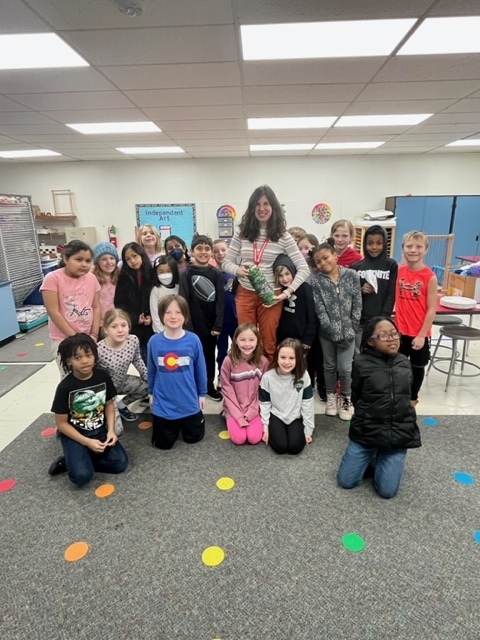 Our Kindergartners are SUPER READERS and the school celebrated their accomplishments today with a Super Readers Parade around the school. The Kindergartners wore superhero capes and masks. It was Super cute 🙂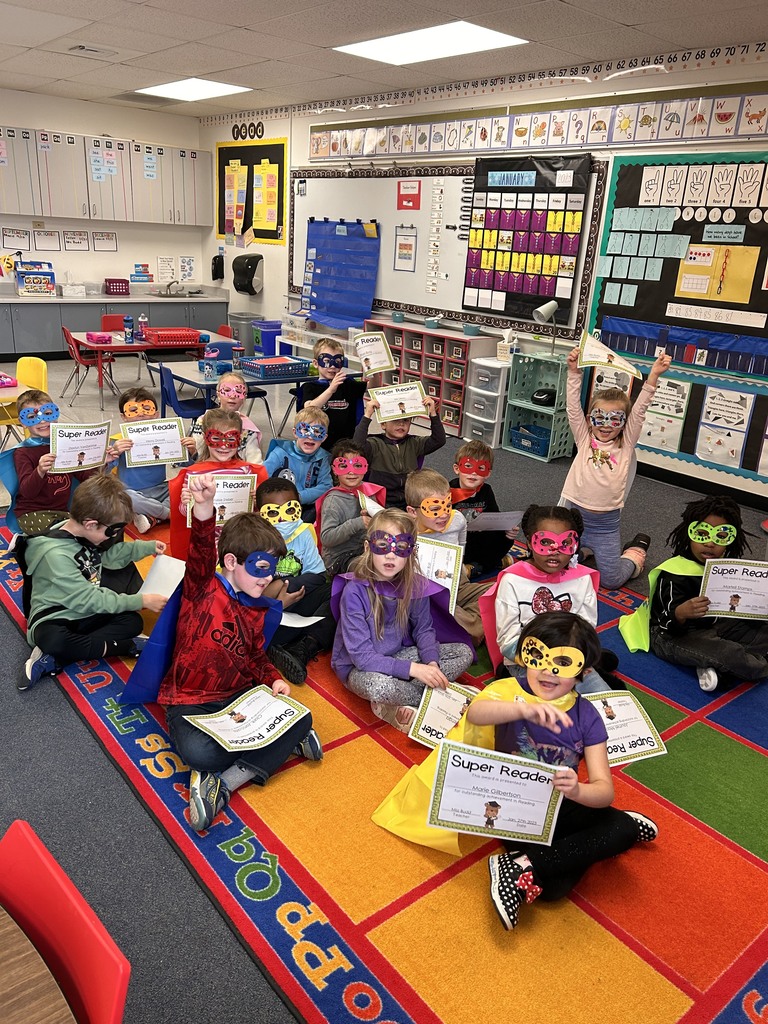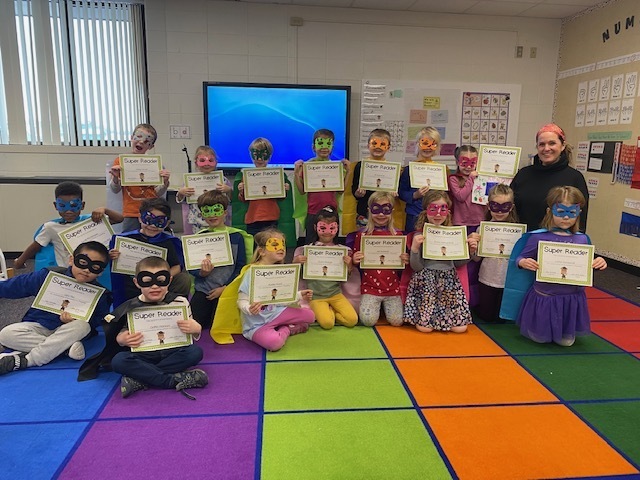 After careful consideration, the district has decided to close all schools today, Thursday, December 15, 2022. All extracurricular activities will be canceled today, as well.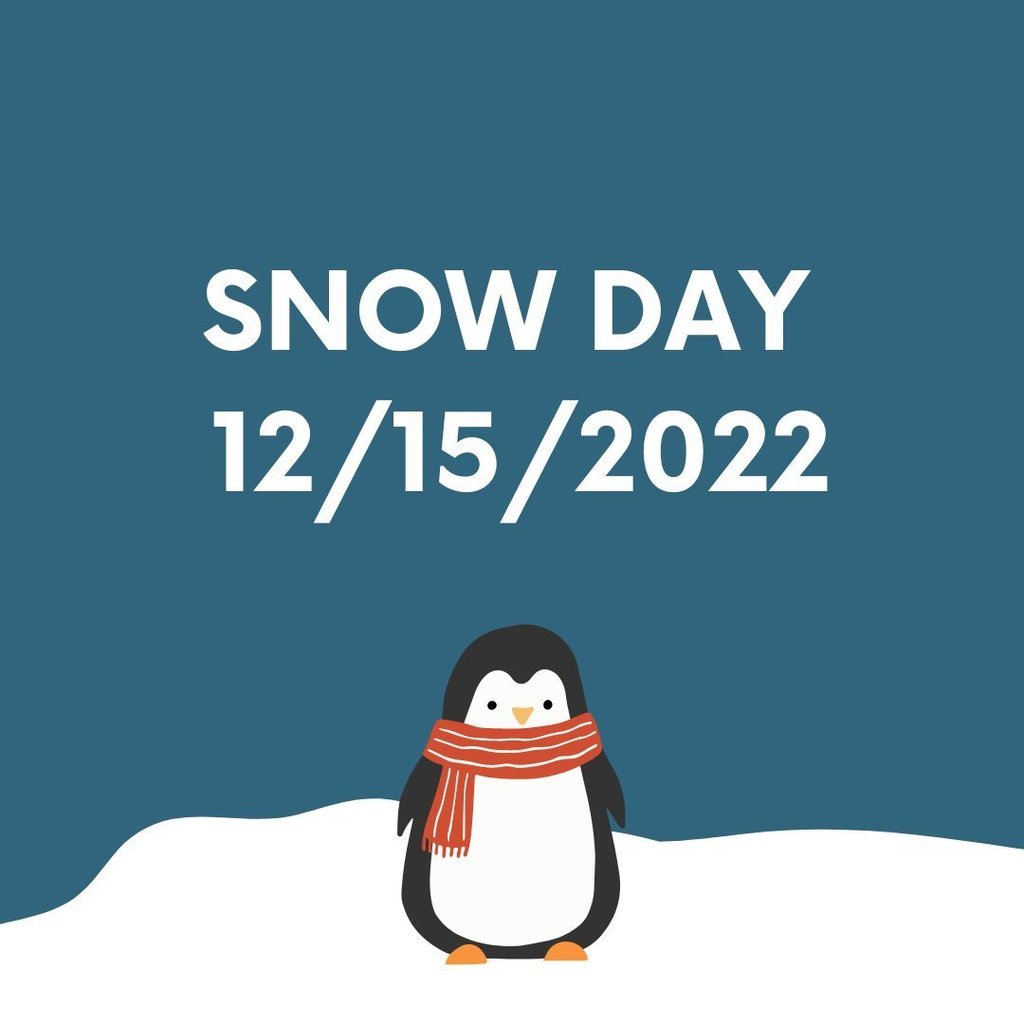 During the month of December, our students are learning and demonstrating tumbling skills and gymnastics routines. They will also be learning how to use their bodies safely performing skills on the mats and apparatuses.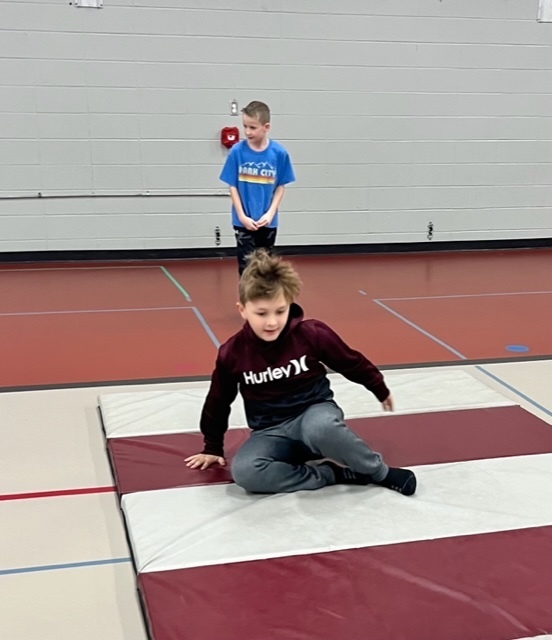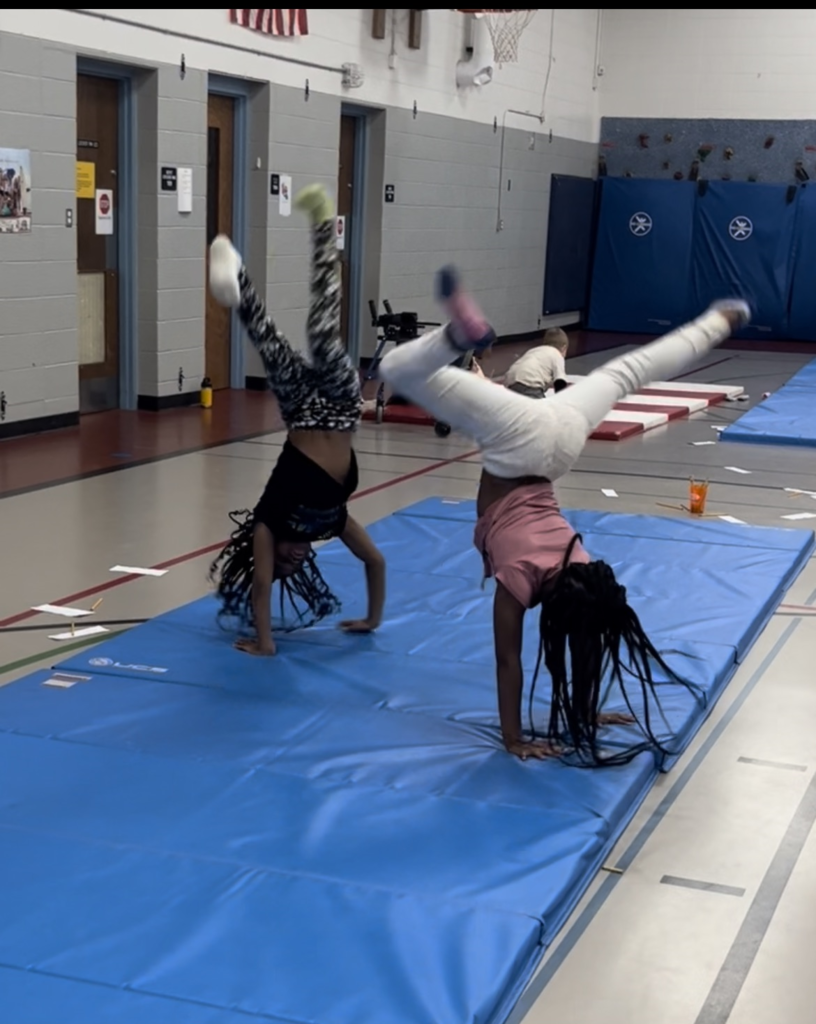 Congratulations to our Pizza Party winners! From left; Ms. Kennedy, Daisy Nybroten, Margot Mann, Brandon Fisher and Evan Zhang. Students were nominated by staff for their great behavior in the lunchroom, and then these winners were randomly drawn. They had lunch today with our Principal, Ms. Kennedy.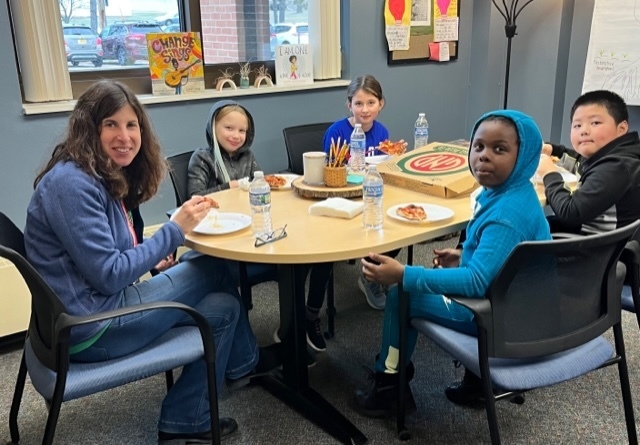 This is Ms. Foltz in Technology Class. We are all engineers in the technology room! We are learning about the engineering design process and putting it to work by creating marble runs. Students in grades 2-4 are being challenged by working together to solve a marble run engineering problem. For example, which team can build the slowest marble run, the tallest marble run, or a marble run that starts on a chair and ends on the floor. It has been so much fun to see all grade levels working together and learning about the benefits of teamwork. We will continue to work on marble runs for the next couple of classes.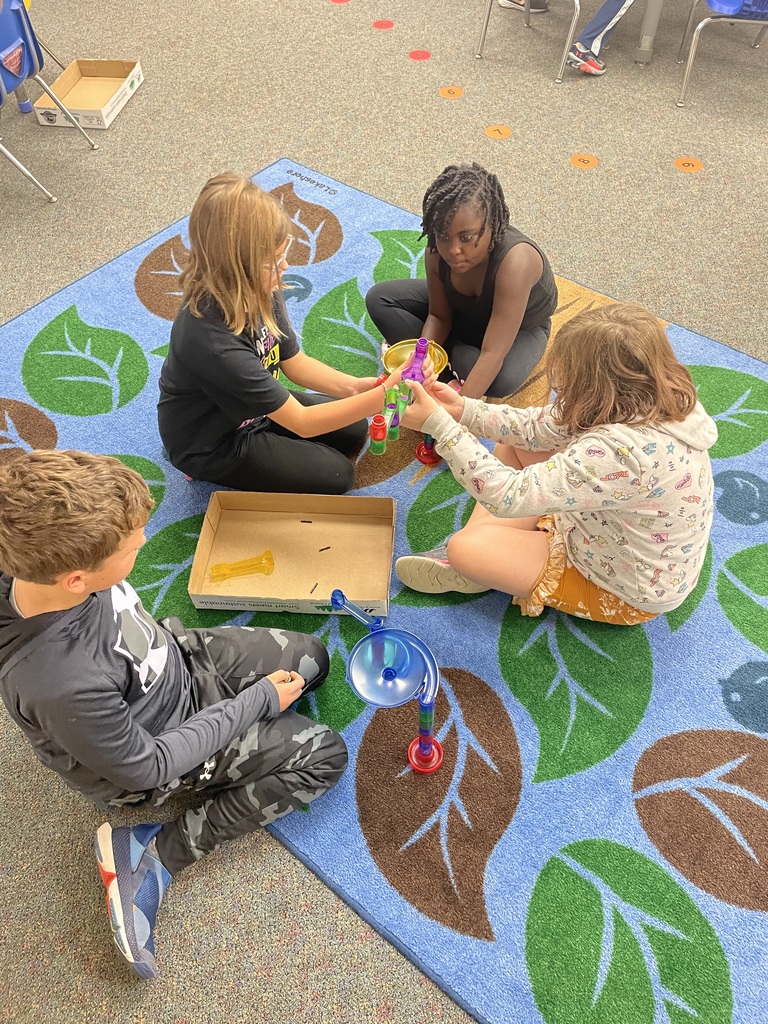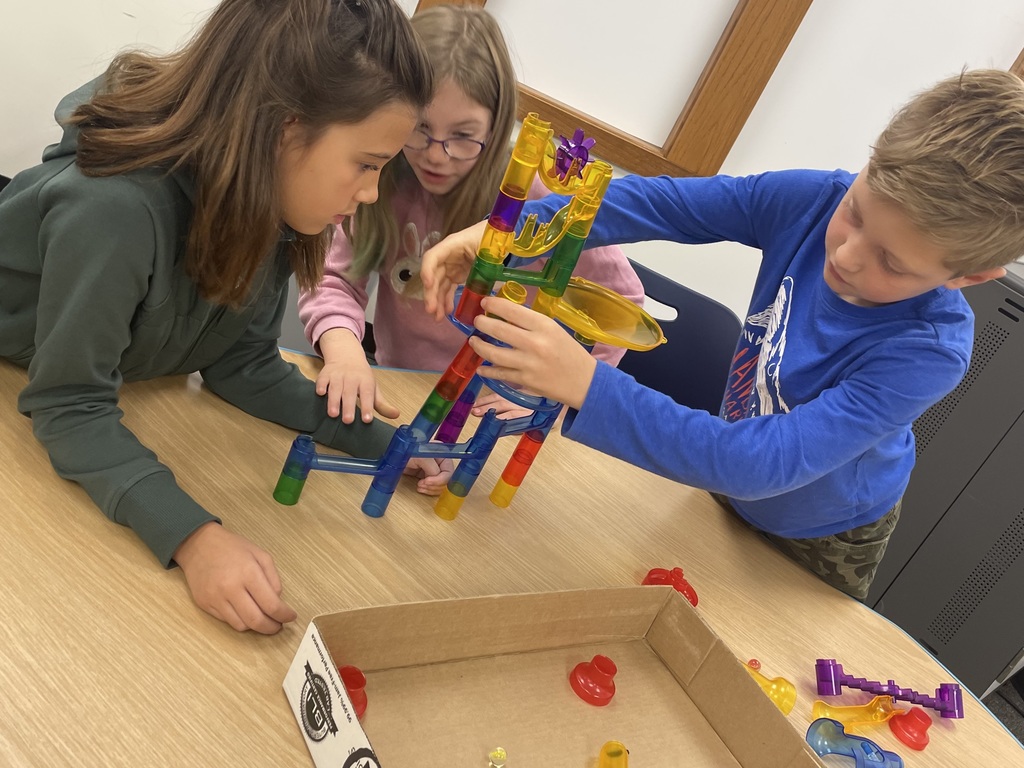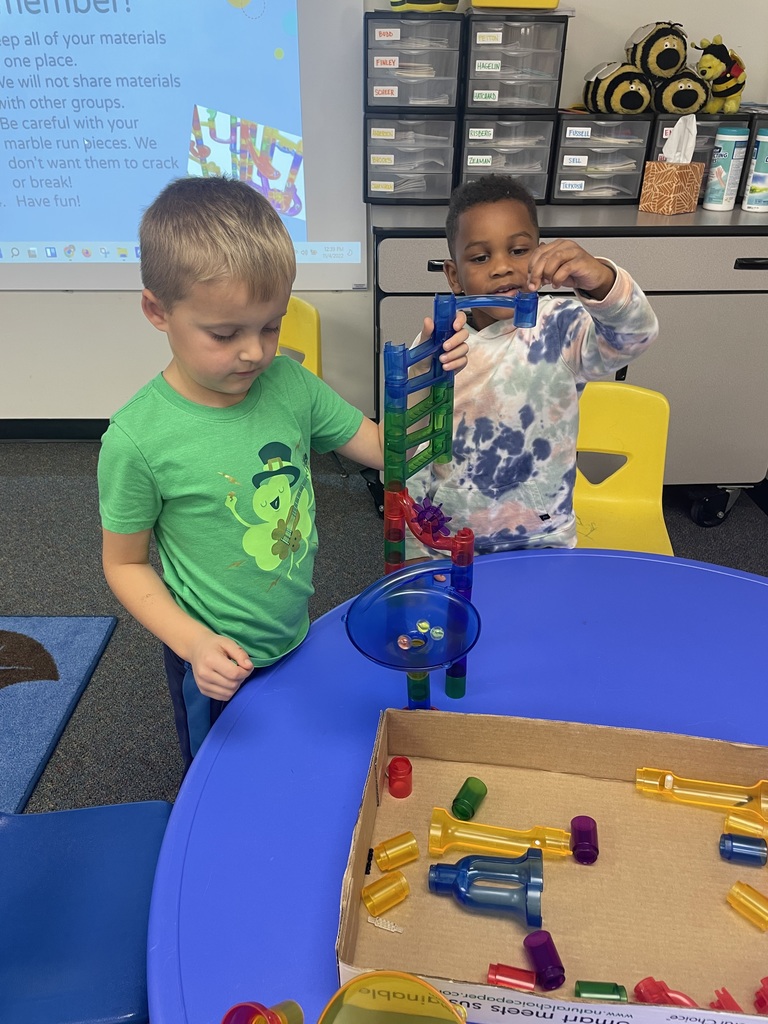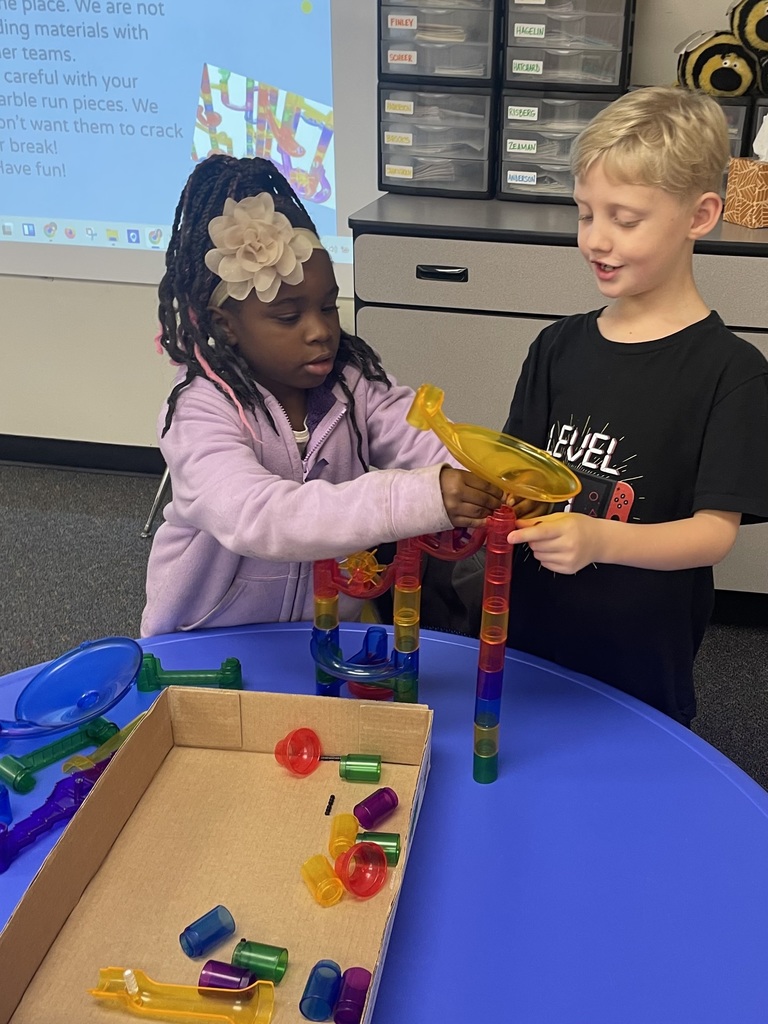 Our Kindergarten classes had a beautiful day for their field trip to Treinen Farm. Everyone came back to school with a pumpkin and a big smile!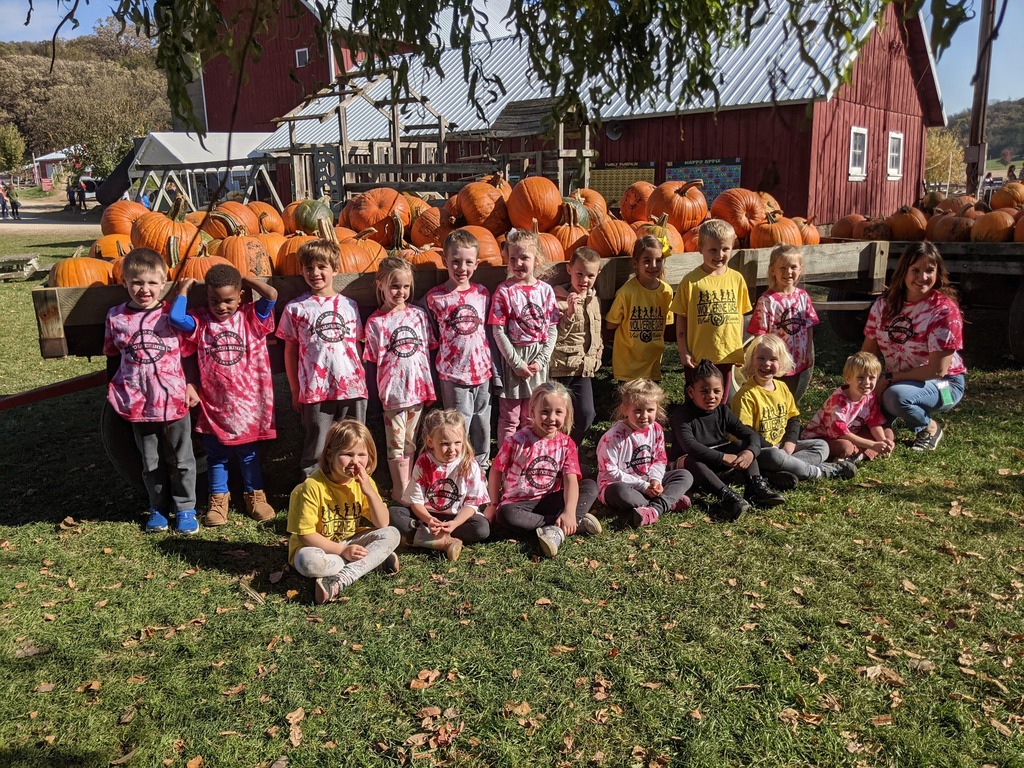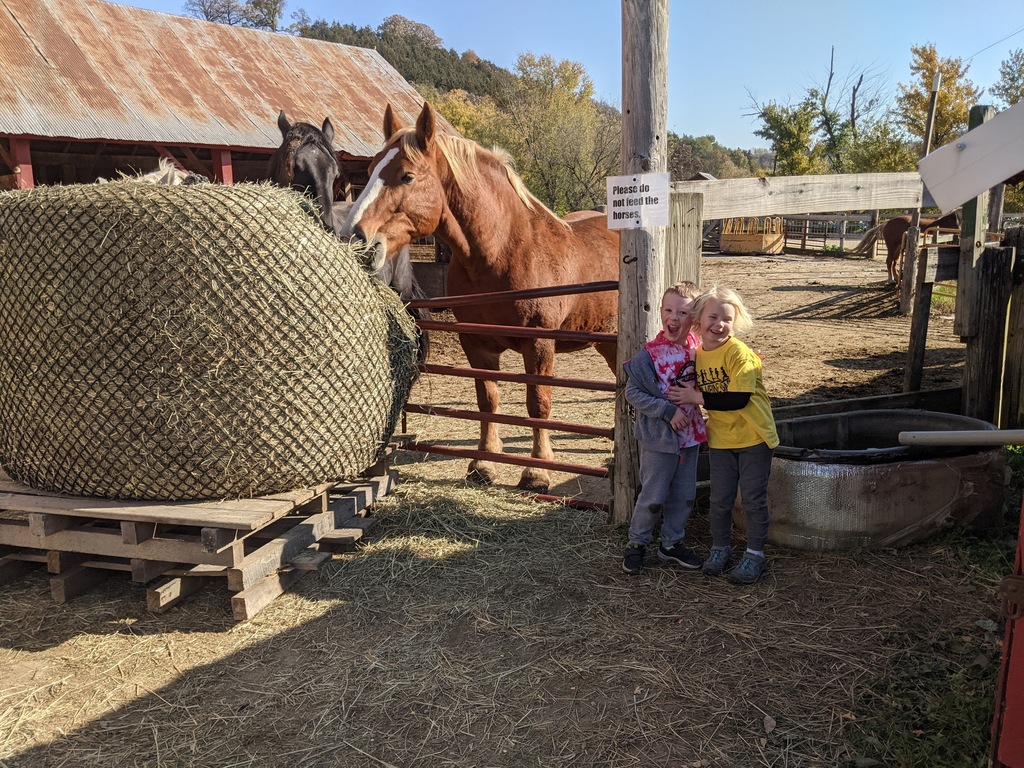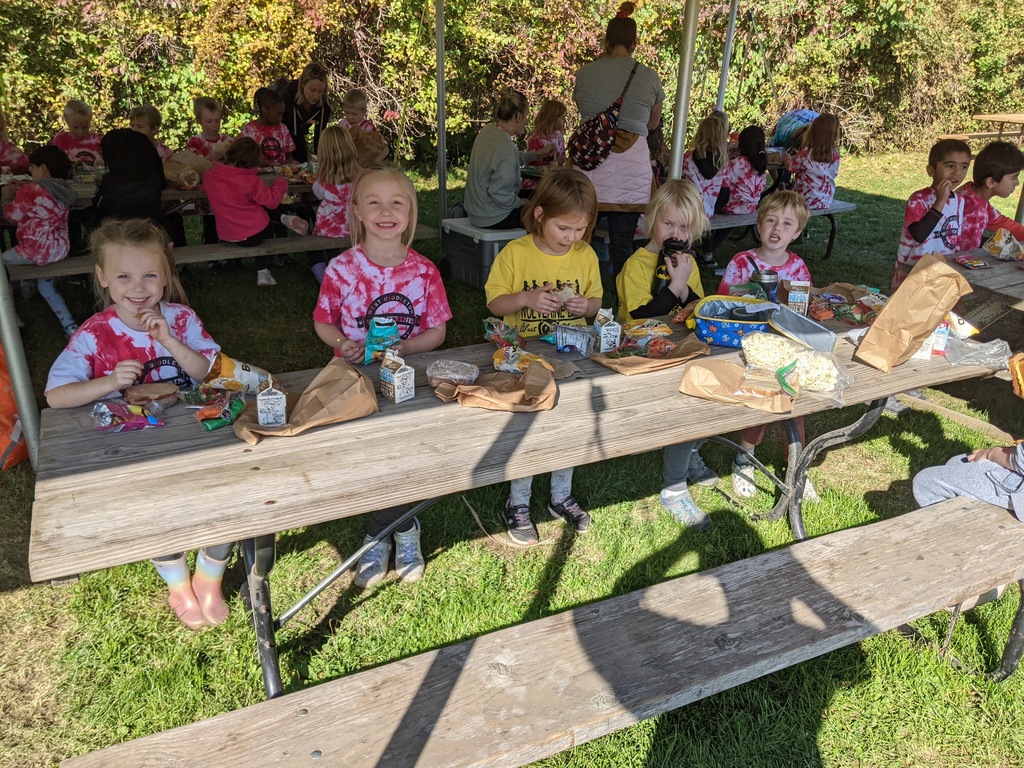 Ms. Bek's 2nd grade class won the Golden Lunch Tray this week for keeping their table area clean in the cafeteria. Way to go!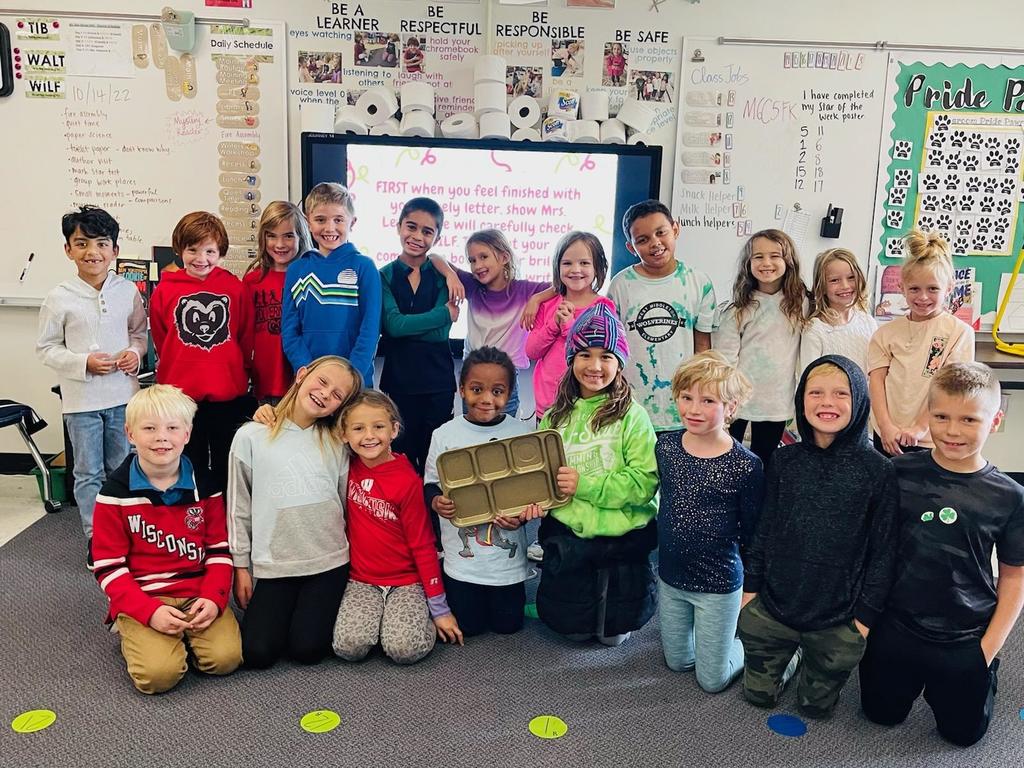 Our families and principal braved the rain and cold weather and marched with Willy at the Homecoming Parade.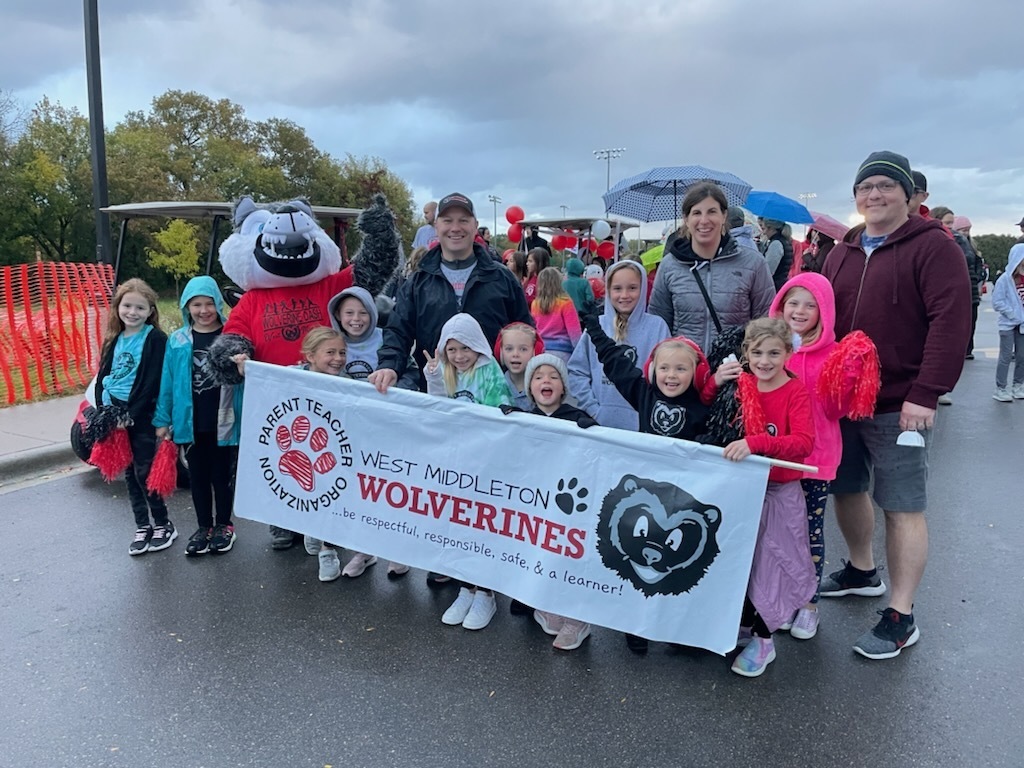 Happy Birthday to Principal Debbie today!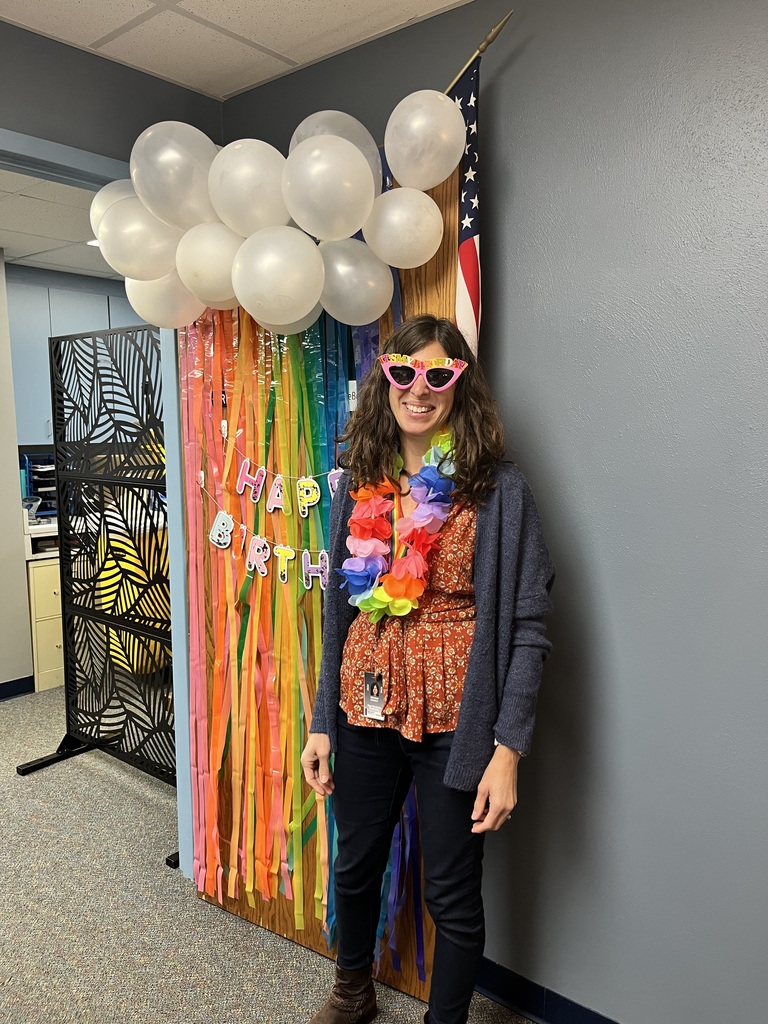 A big THANK YOU to our PTO for giving these amazing t-shirts to all of our West Middleton staff today. They have this year's motto "Grow Your Greatness."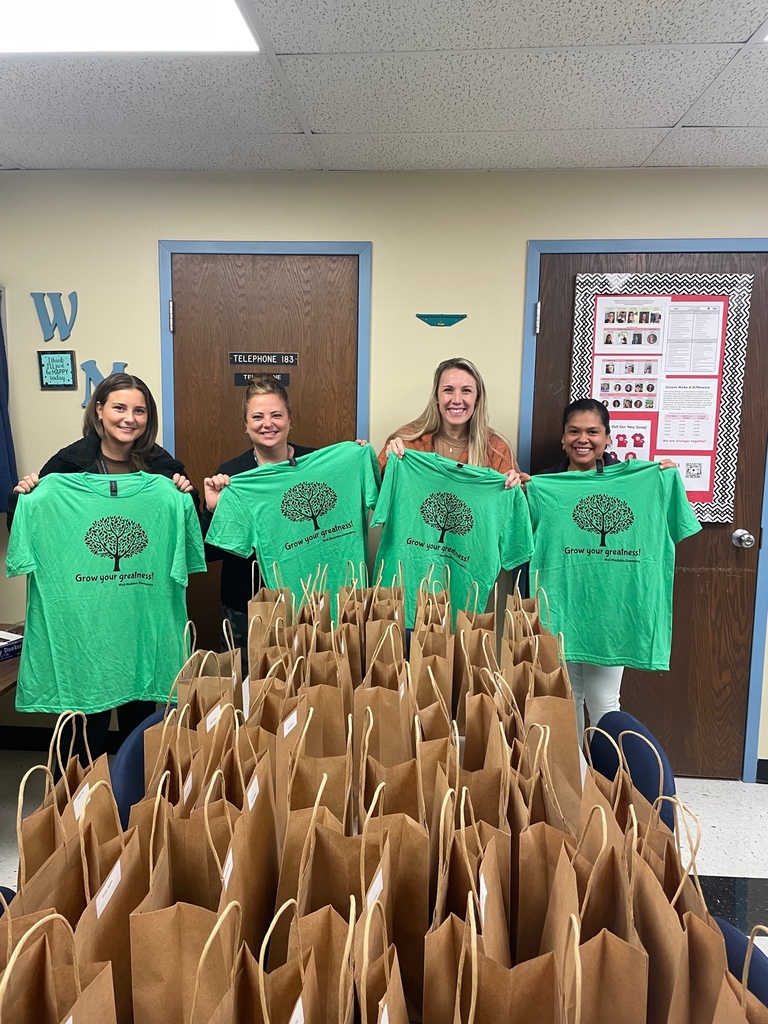 I can hardly believe it is the end of September! We have spent the first month of school getting to know one another, building community, and refamiliarizing ourselves with the Wolverine Way. In addition, our students are working hard academically! Our kindergarteners are studying names to learn more about letters and sounds, first graders are writing personal narratives, second graders are using number racks to learn about adding and subtracting, and fourth graders are studying Wisconsin agriculture by creating podcasts about cows! Last week, our third graders spent their math time surveying one another to learn about data collection. The entire grade level went outside to gather information from one another! We want our students to feel a deep sense of belonging at school, and to be engaged in rigorous learning. Thanks for partnering with us!