Beep Beep! Make way for the 'Bus Load of Books!'
Earlier this week, West Middleton Elementary received a special visit from author and illustrator duo Matthew Swanson and Robbi Behr on their 'Busload of Books' tour across the United States.
The author/illustrator duo are traveling in a renovated school bus with their four children to visit one school from each state. To help support the tour, they partnered with the non-profit organization First Book' which provides books to underprivileged children.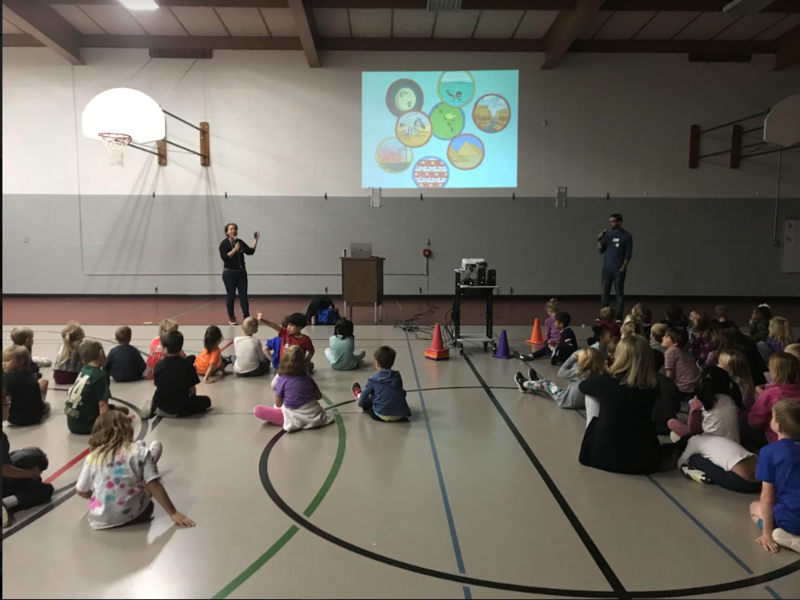 Thanks to the thoughtful application submitted by Elementary Library Media Specialist Amanda Struckmeyer, West Middleton was chosen as the only school in Wisconsin!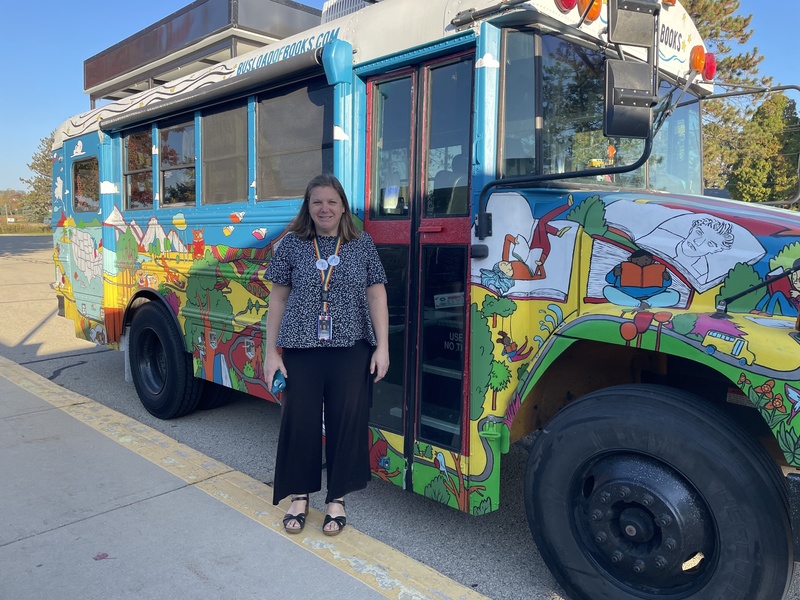 The tour aimed to bring awareness to public schools' challenges, empower students' love for reading and creativity, and highlight public educators' outstanding work. The visit was free of charge as part of Swanson and Behr's mission to help support underprivileged students.
Swanson and Behr met with students at all grade levels during their visit for a reading and creativity workshop. As a gift, kindergarten through first-grade students and staff received a hardcover copy of the book 'Everywhere, wonder.' In second through fourth grade, students and staff received a copy of 'Ben Yokoyama and the Cookie of Doom.'
Swanson and Behr are also using their tour to provide data to the education and sociology departments at Washington College on the impact of a one-time author visit at elementary schools.
Thank you to Media Specialist Amanda Struckmeyer for bringing this awesome opportunity to our students and staff!
If you are interested in learning more about the 'Bus Load of Books' tour, check out the website here!