The Monthly Update with Monogue is a recurring monthly video series hosted by Superintendent Dr. Dana Monogue. In each episode, Dr. Monogue shares important updates and highlights from the school district. She celebrates student achievements, announces upcoming events, and provides information about various initiatives and programs.
View the video in English | https://youtu.be/gC5PbalXjXk
View the video in Spanish | https://youtu.be/Xg2lnslzTJE
Here is the Monthly Update with Monogue for September 2023.
The new school year has kicked off with enthusiasm and energy! We are delighted to welcome our students and staff back to the school buildings and hope that everyone has had a fantastic start to the year.
Hispanic Heritage Month: Embracing Diversity
From September 15th to October 15th, we are celebrating Hispanic Heritage Month throughout our district. Join us as we recognize and honor the culture and contributions of the Hispanic and Latiné community. At MCPASD, we take great pride in our diverse community, which includes nearly 800 students and staff members who proudly identify as Hispanic.
Homecoming Activities at Middleton High School
The spirit of the new school year continues with our upcoming homecoming activities at Middleton High School. Mark your calendars for the 2023 homecoming parade on September 27th at 6pm. The parade route will pass through the MCPASD High School Campus and traverse Lee Street, Bristol Street, Franklin Avenue, and conclude on Clark Street.
We also invite you to the grand opening/ Ribbon Cutting of the Borden Athletic Complex just before the homecoming game on September 29th. This impressive facility will serve our students, staff, and community for years to come. The grand opening ceremony will be held outside the main gates at 5:45pm, featuring guest speaker Mike Borden and his family, who generously contributed to the stadium. Following the ceremony, stay and enjoy the homecoming game at 7pm as the Cardinals take on the Janesville Vikings. We hope to see you there!
Acknowledging Achievements
We extend our congratulations to the MCPASD Transportation Department for being fully staffed for the 2023-24 school year. This achievement ensures the provision of safe and timely transportation services for our students.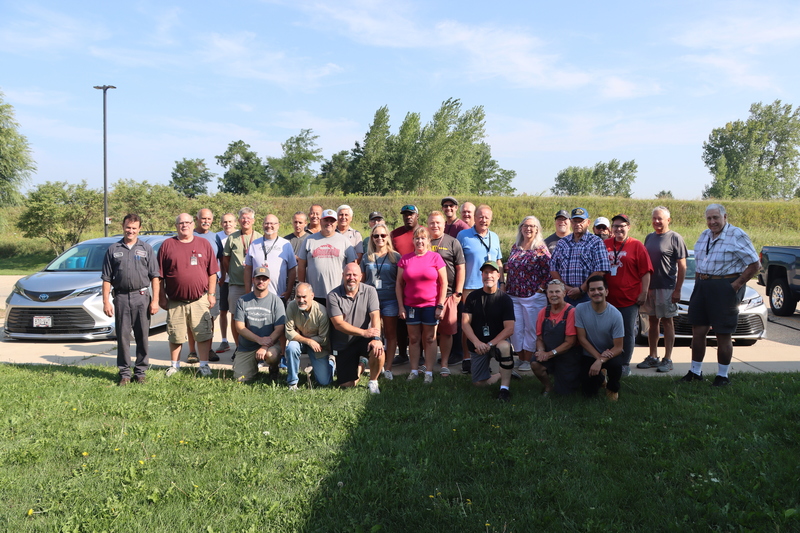 In our commitment to promoting online safety, we are thrilled to introduce the Qustodio app as a valuable resource for families. The app provides insights into students' use of school technology and offers features such as "pause the internet" and expert advice on online safety tips. To enroll, visit our website here.
Wisconsin Attorney General Josh Kaul recently visited our district office to emphasize the significance of our 24/7 anonymous tip line, Speak Up Speak Out. This vital service allows students and staff to report potential emergencies and receive assistance from trained professionals.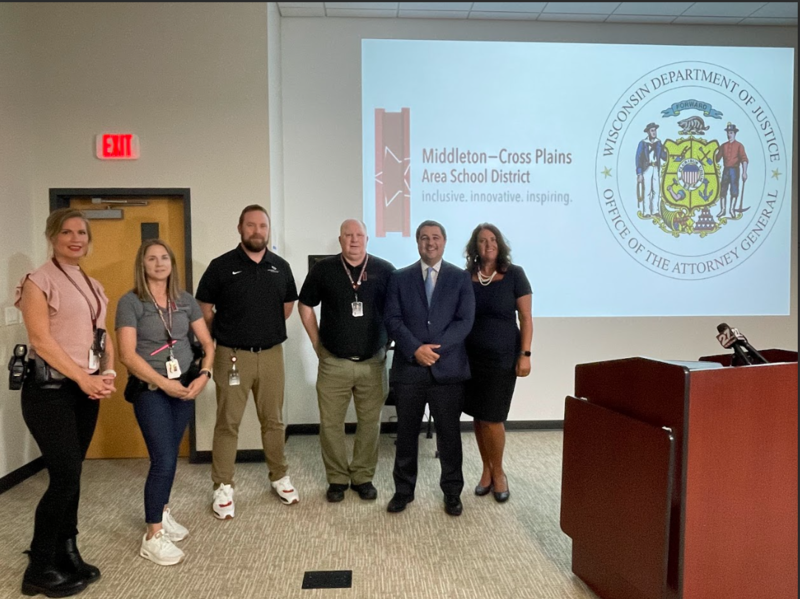 Virtual School Tours and Recognitions
In the near future, we will be adding virtual school tours to our website. During fall break, we will capture 360-degree views of highlighted spaces in each of our schools. These virtual tours will be an excellent resource for incoming families to explore our school buildings and witness the exceptional learning spaces we have to offer. Stay tuned - the virtual tours will be available later in the school year.
We are pleased to share the fantastic news that Middleton High School has been named one of the top high schools for the 2023-24 school year by U.S. News. They ranked among the top 40% of high schools nationwide. Congratulations, Middleton High School, on this well-deserved recognition!
Additionally, Clark Street Community School was recently featured in the Aurora Digest, highlighting their innovative approach to personalized student learning. This recognition from the Aurora Institute, a leading non-profit organization in K-12 education, underscores the dedication and commitment of our students and staff.
Student Involvement and Youth Apprenticeship Program
Did you know that our high school students have the opportunity to earn school credit and valuable work experience in their desired career fields? The youth apprenticeship program allows students to intern at participating organizations while taking related high school courses. We are proud to introduce Kenzie Zimmerman, a senior at Middleton High School, as the 2023-24 MHS athletic department intern. We wish Kenzie the best of luck this year!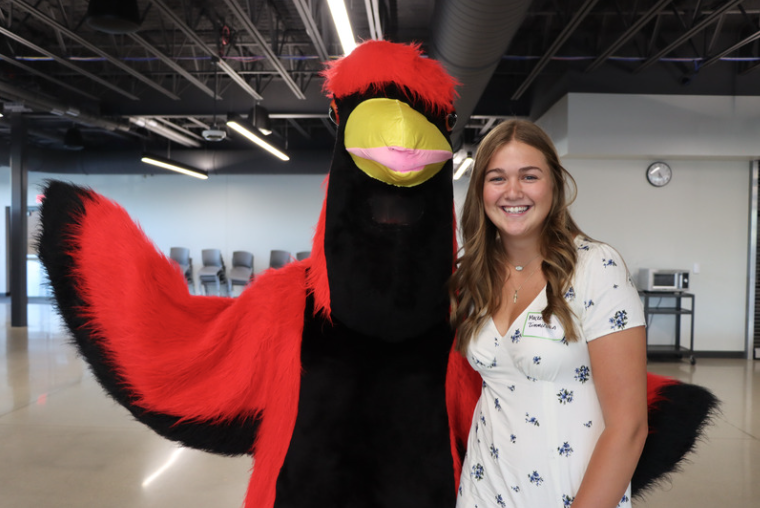 Our schools offer a myriad of ways for students to get involved in their school community. With over 43 clubs at the middle school level and nearly 90 at the high school level, there is something for everyone. A notable example is the Latino Student Union, which provides middle and high school students with an inclusive community to celebrate Hispanic culture and language. Through engaging activities and events, they also help educate the school community about their rich heritage.
New Playground at West Middleton Elementary
Exciting news for the students of West Middleton Elementary, as they begin the year with a brand-new playground. Designed with inclusivity in mind, the playground features adaptive equipment such as a wheelchair-friendly 'wolverine market' play structure, musical instruments, and a rubber-surfaced path (to be installed later this year). We are thrilled to witness the joy and play that this new space will bring to our students and their families for years to come.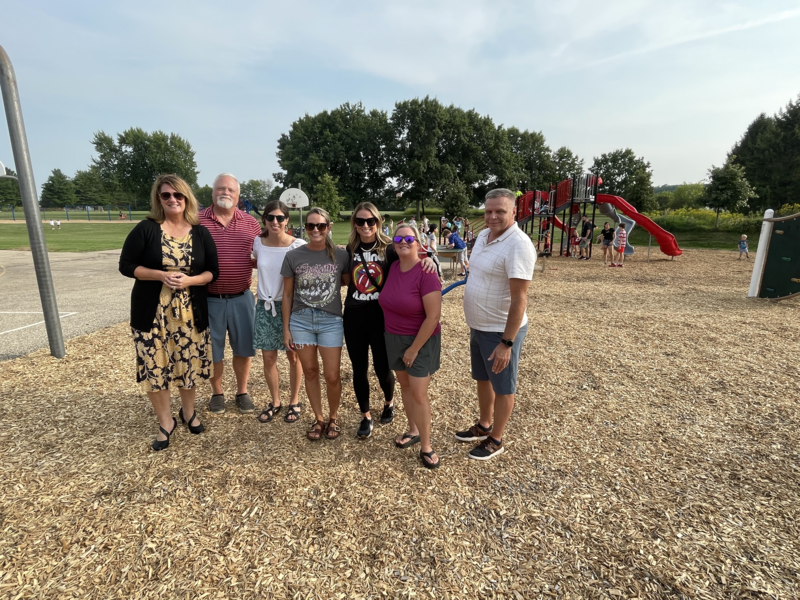 This concludes our September 2023 Monthly Update with Monogue! Thank you for joining us, and we appreciate your continued support for our schools. We are constantly amazed by the accomplishments of our students and staff, and we look forward to sharing more exciting stories with you next time.
See you soon!