Did you know that MCPASD Superintendent Dr. Dana Monogue has already conducted 24 community engagement sessions to inform voters about the 2022 Referendum Question that will appear on the November 8th ballot?
She's not stopping there! Dr. Monogue has 18 more presentations scheduled until the end of October with a broad range of community members, including school parent-teacher groups, staff meetings, and local community organizations.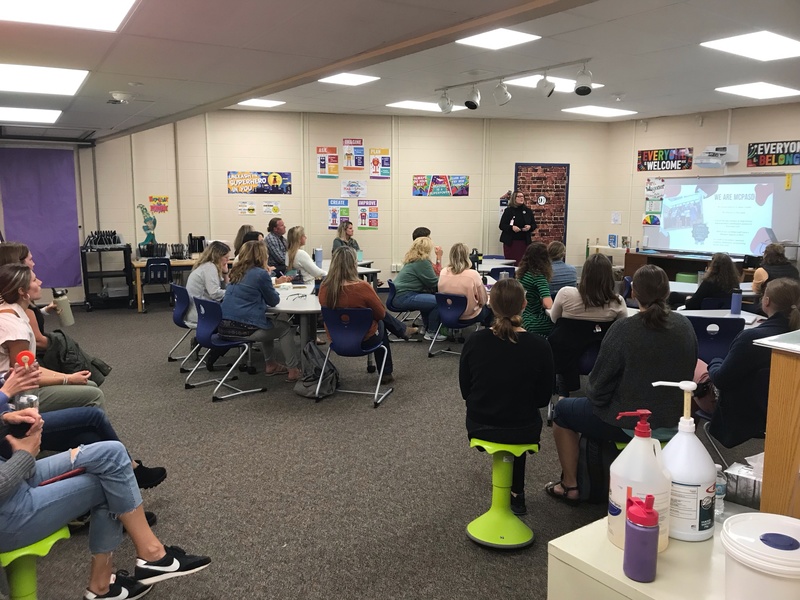 Three of these are open to the public. You can sign up for them here. | https://bit.ly/3R3Z9vR
In these sessions, you will learn why the District is pursuing an Operational Referendum, Information on the MCPASD Stadium Campus, and how the District has saved more than $6 million over the past two years. Residents will also have an opportunity to ask questions and provide feedback.
Funding challenges are happening statewide.
Our District is not alone in this ask; 8 out of 16 school districts in Dane County are seeking to pass an operational referendum. Additionally, 40 districts in Wisconsin will be placing operating referendums on their ballots.
To learn more about the MCPASD operational referendum question, please view the links below:
Referendum website | https://bit.ly/3xHo6q9
Frequently Asked Questions | https://bit.ly/3qTObOK
Voter Information | https://bit.ly/3dxljZD