Happy year of the rabbit!
The Lunar New Year is an important holiday celebrated in China and other Asian countries. The festival originated thousands of years ago and marks a new annual cycle based on the lunisolar calendar. The traditional Lunar New Year festivities last about 15 days, beginning in mid to late January and ending in February.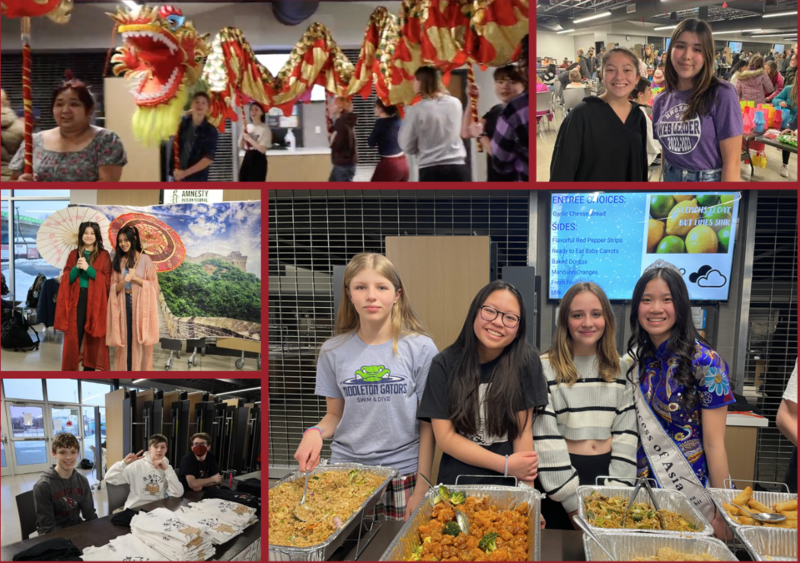 In celebration of the Lunar New Year and the diversity of our school district, students from Kromrey and Glacier Creek Middle School and Middleton High School hosted a festival in the MHS north commons.
Thanks to the support of local businesses and community members, families and other guests enjoyed a variety of fun stations and performances, including:
Dumpling Making stations
Bubble tea and Chinese cuisine
Dragon dances
Lantern riddles
Photo booth
Face painting
Calligraphy station
Raffles and more!
View more fun photos from the event here!
We were so excited to see our community celebrating with us and learning more about the Lunar New Year and Chinese traditions!
Thank you to our volunteers and sponsors who helped make this event possible!