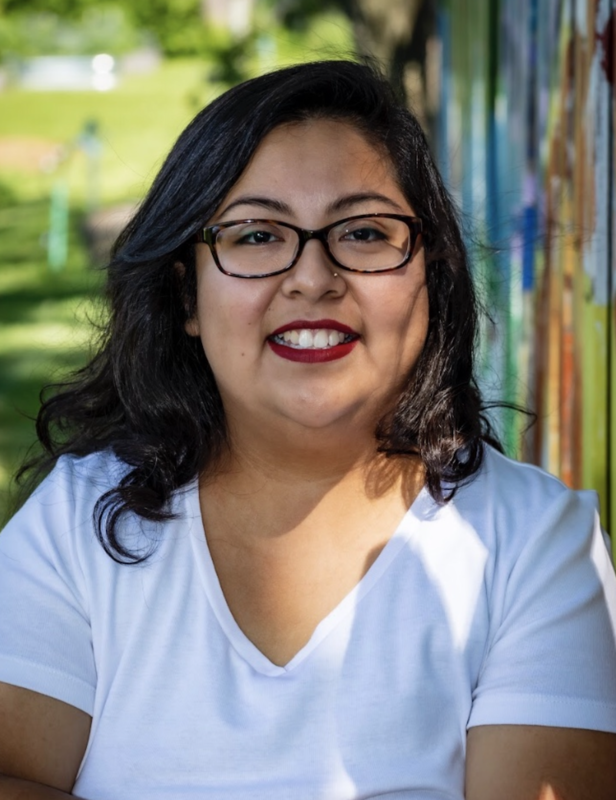 From Mexico to the Midwest, Alondra Quechol is an outstanding graduate of Middleton High school, class of 2015. During her time as an MHS Cardinal, Ms. Quechol was a student representative and eye-opening co-founder of the Student Voice Union. Her same ambition and passion for education pathed a path from her Latine community.

As a graduate of the University of Wisconsin-Milwaukee, she majored in Latin America, Caribbean, and U.S. Latinx Studies (LACUSL) with a focus on Psychology and mental health. She's the first in her family to receive a 4-year college degree.
Her leadership, resilience, and voice have opened the eyes, hearts, and minds of many. A poet, artist, public speaker, educator and community activist. In light of her endless fight, she has received the Wisconsin Women of Color Award for Leadership and Humanitarian Service, the Youth Visionary Leadership Award, the YWCA Women of Distinction Leadership Award, and most recently, the Women's Achievement Award from UW-Milwaukee.
Ms. Quechol is happy to be back in Madison, which she calls home. Now, as a youth coordinator with Centro Hispano, Alondra is honored to take her leadership background and lived experience to uplift Latinx students in obtaining a post-secondary education under Avanzando Through College as a College Transition Coordinator. As an MHS alum, she states that she is grateful for what she learned during her time in high school and as a trailblazer, hopes to lead with example for the next generation of Latine students in education.