Over the weekend, the Middleton High School Athletic Department was excited to partner with former National Basketball Association (NBA) star Jason Terry to facilitate a free youth basketball program titled "Jason Terry's Skills & Drills Camp. The camp's goal was to reach underserved youth within the Madison area by providing a high-quality professional experience to support their physical skills and mental health.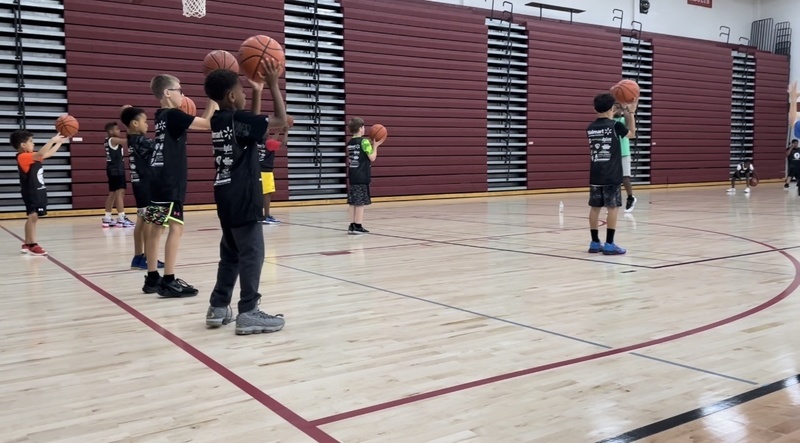 The event welcomed students from the greater Madison area and even a few students from the Chicago area!
The two-day event was packed with fun activities for the day campers. The students had the opportunity to train alongside former NBA star Jason Terry and NBA skills trainer Robert Hackett. They also attended mental health seminars hosted by Dr. Kweku Smith from the UW Madison athletic department, as well as other activities. The camp's main focus was to teach young athletes how to balance mental and physical health and, of course, to have some fun on the courts. "There's another side to the world of sports, so what we want to do is make sure the kids are healthy in every form and fashion," said Dr. Kweku Smith.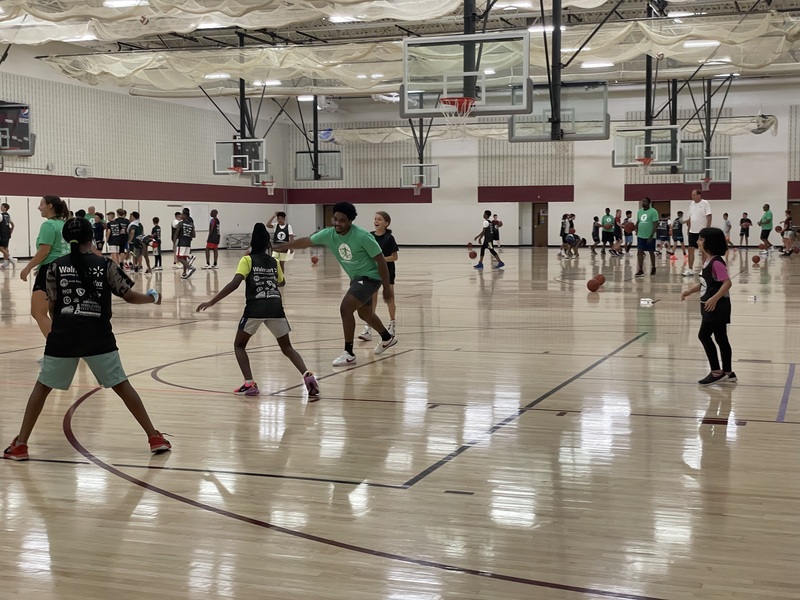 This past weekend marked the second year of the event, and Director of Athletics Jamie Sims explained that he hopes the program will continue to grow over the years. "The target group for us is really to try to reach our underserved and minority communities here in the Middleton and Madison area and give an opportunity to our kids who might not normally be able to attend an event like this," said Sims.
Coordinating large-scale events is not easy. Thankfully Sims and the dedicated team of volunteers, sponsors, and generous athletic professionals were happy to help in support of the students. "I played in the NBA for 19 years, and every community I was involved in supported me, so this is a way for me to show my appreciation and pay it forward," said Terry.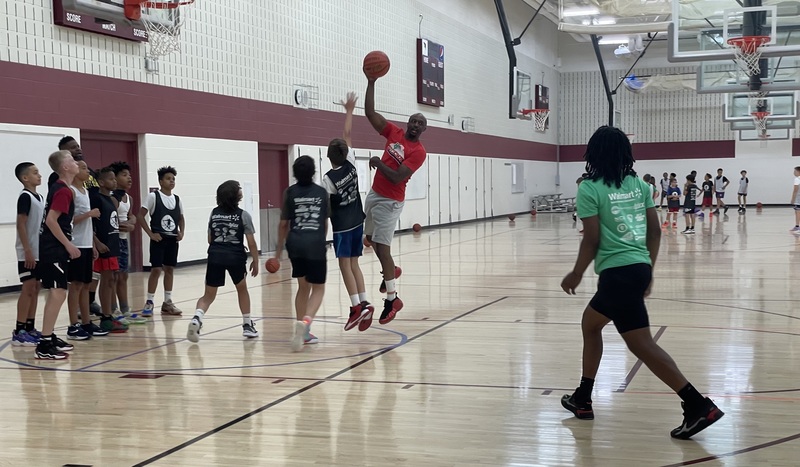 The students had a blast during the events and learned valuable skills that will benefit them both on and off the court. Before heading back home, Terry imparted a few words of wisdom for the students:
"To all the young men and ladies out there trying to pursue their dreams, stay committed, stay dedicated, work hard, keep the faith and pay attention to your health and your wellness. It is very important to your overall success in life."
Thank you to Jason Terry, Robert Hackett, Dr. Kweku Smith, Jamie Sims, and all of the volunteers and sponsors that made this event possible. We look forward to welcoming everyone back next year!
Thank you to the following sponsors:
The Jason Terry Foundation
100 Black Men of Madison
The Jewish Heritage Foundation of Madison
Walmart
Middleton High School Athletic Department