The Middleton Girls/Non-Binary Varsity Ultimate Frisbee team has done it again! They emerged victorious in the Wisconsin State Tournament, clinching the championship for the second consecutive year. The team had been locked in intense battles with Madison West throughout the season, but it was at the State Tournament where they secured their biggest win yet, triumphing over their opponents with a commanding 12-5 margin.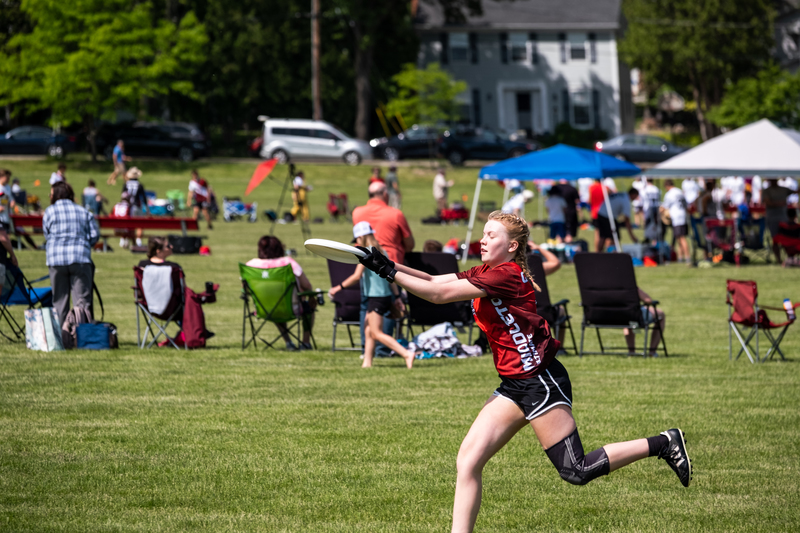 This remarkable achievement is not the only cause for celebration within the Middleton Girls/Non-Binary Ultimate Frisbee program. The Junior Varsity team surpassed expectations and finished an impressive 4th in the State, the highest placement among all JV teams. This outstanding performance can be attributed to the dedication and hard work of Kei, who has played a crucial role in elevating the JV team.
Let's take a moment to highlight the achievements of the Varsity Girls/Non-Binary team throughout the season:
League Champions: The team dominated their league, going undefeated with a perfect 6-0 record.
Hopkins Hustle Tournament: Competing against top-tier teams, the Varsity Girls/Non-Binary showcased their talent with a 5-1 record. Their only loss came against the eventual 2nd place finisher. Overall, they secured a commendable 5th place out of 16 teams.
WI State Tournament: The pinnacle of their season, the Varsity Girls/Non-Binary team remained unbeaten, achieving a flawless 4-0 record to claim the State Championship title.
To recognize their extraordinary accomplishments, the team was invited to be honored at a recent Milwaukee Monarchs game. This professional women's ultimate team event took place at Breese Stevens Field on Friday, June 2nd at 7:30pm. During one of the quarter breaks, the entire Varsity team went on the field to be acknowledged for their State Tournament victory!
Congratulations to the Middleton Girls/Non-Binary Varsity Ultimate Frisbee team for their incredible success this season! Their determination, teamwork, and unyielding spirit have undoubtedly made them champions.