At the MSAN conference last week, six students from Middleton High School presented their perspectives on equity leadership and cultural competence. Each student shared personal stories, experiences, and strategies for creating more equitable and inclusive communities in school District. Their personal stories and experiences highlighted the need for intersectional approaches to equity work and the importance of incorporating diverse perspectives into our work.
Students from left to right.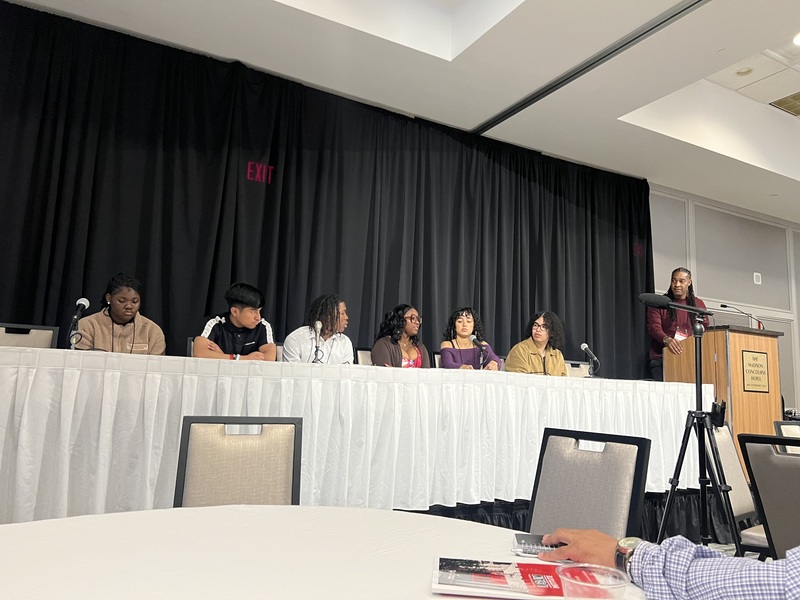 Tamaria Jeffery | Sophomore
David Saldana-Carranza | Senior
Kaivion Whitelow | Sophomore
Jeanna Sabally-Pryor | Junior
Paula Castaneda | Junior
Jayvyn Graves | Junior
A special thanks to Student and Family Engagement Specialists Antonio Hoye and Laura Taveras-Genao for preparing and supporting our students during the MSAN conference
Overall, the MSAN conference was a powerful reminder of the importance of equity leadership and cultural competence. The insights shared by these six students will undoubtedly inspire others to take action toward creating more inclusive and diverse school districts.