The Middleton-Cross Plains Area School District (MCPASD) continues to prioritize staff development during the summer as the 2023-2024 school year approaches.
Recently, staff wrapped up a two-day Continuous Improvement Summit designed around the MCPASD Strategy Map, highlighting the district and Board of Education goals for the year. Approximately one-hundred forty staff members attended, most of them members of the School Improvement Teams from the eleven schools in the district.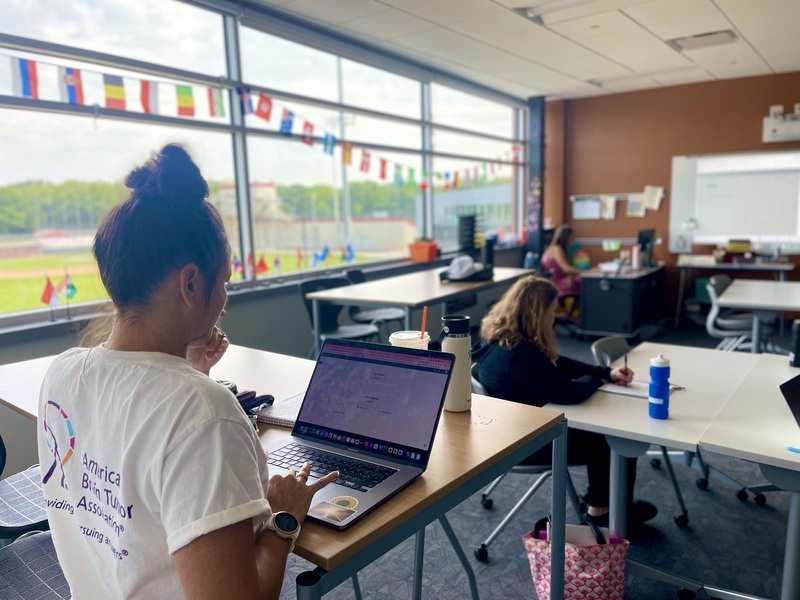 The Continuous Improvement Summit kicks off building-level school improvement planning for the 2023-2024 school year. Attendees spent the first day of the summit learning and the second day drafting their school improvement plan. The first day of the summit featured a variety of workshops, allowing staff members to select sessions aligned with their professional development needs.
Workshops covered a range of topics under these focus areas:
Change Leadership
School Improvement Planning
Data Literacy & Data-Informed Decision-Making
Recruitment & Retention, including Addressing Bias in the Workplace
Social Emotional Learning
Surveys and Data Dashboards
The workshops aimed to equip staff members with tools and knowledge to improve their skills and background knowledge related to continuous improvement work, data analysis, and the two goal areas for which they are writing school improvement plans: literacy and staff retention and recruitment. For example, addressing bias and microaggressions, MCPASD intends to create a safe and welcoming atmosphere for all students and staff to thrive academically and personally. Additionally, the workshops emphasized the importance of utilizing data to inform decision-making and positively impact student achievement and school improvement.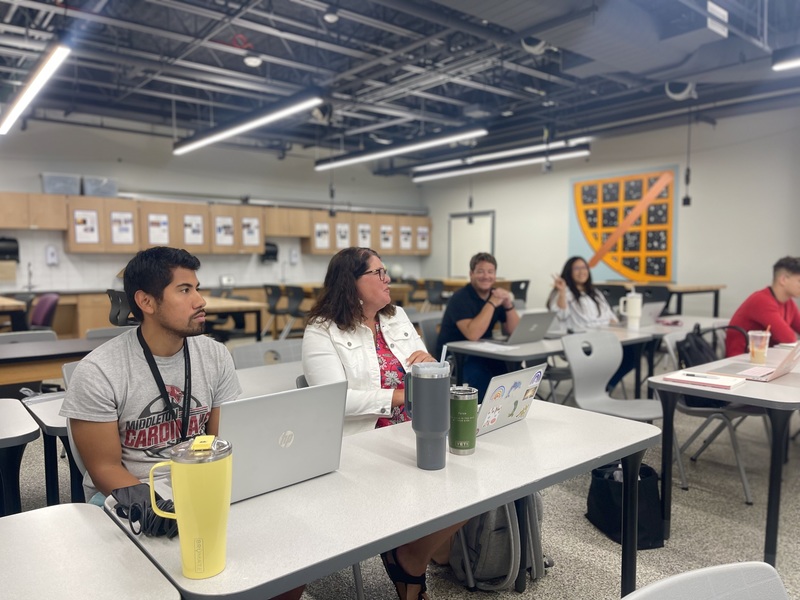 On the second day of the summit, staff members focused on aligning their school goals with the district's strategy map. The strategy map visually represents the district's overarching goals and strategic initiatives for the year. By immersing themselves in the strategy map, staff members gained a better understanding of the collective direction and vision for MCPASD, enabling them to forge meaningful connections between their school improvement plans and the broader objectives of the district.
Deputy Superintendent Sherri Cyra highlighted the Continuous Improvement Summit as a testament to the district's unwavering commitment to providing quality education and support to their students. This is the first year the summit was run as a two-day event including the learning day. By investing in the professional development of their School Improvement Team members, MCPASD ensures that their educators are equipped with continuous improvement work in their respective schools.
The staff members at MCPASD are committed to seeking opportunities for skills enhancement and knowledge growth, creating an educational environment where change and excellence thrive. As the summer break draws to a close, staff members are excited to bring their newly acquired knowledge and fresh perspectives to the academic year. This Continuous Improvement Summit serves as a reminder that at MCPASD, the learning never stops.