The 2018 referendum construction projects are now complete! Middleton-Cross Plains Area School District wants to thank the community for supporting our schools and allowing us to renovate our spaces to help students grow and succeed!
Our District was excited to welcome our community to the MCPASD High School Campus ribbon-cutting ceremony / open house to tour the new learning spaces available in the south addition. 'MCPASD High School Campus' refers to both Middleton High School and Clark Street Community School as a whole under one building.
During the ribbon-cutting ceremony, guests heard from District leaders and student speakers. Following the event, the community had the opportunity to explore the campus and view student demonstrations showcasing multiple classes and student organizations.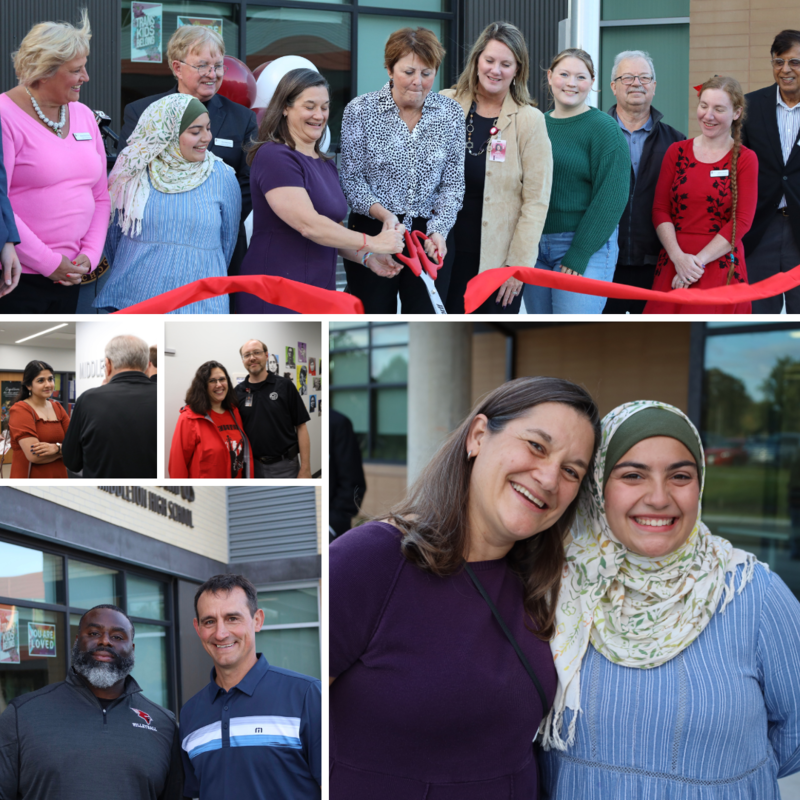 Classrooms and labs are stocked with industry-standard tools and equipment, including professional-grade recording equipment in the Hip-Hop studio and a robot arm in the robotics lab. Award-winning Clark Street Community School also debuted its new location! CSCS has recently been featured in several academic publications and research projects, including the 'Canopy Project.'
The expansion of the MCPASD High School campus has grown our District exponentially. Middleton High School has the largest student population in the state, with over 2,400 students. The renovations and additions have created space for our student body to grow and learn comfortably. Some new areas include an additional cafeteria and kitchen, a secondary library space, additional classrooms, independent learning spaces, and a new entrance and parking lot.
Our District was excited to welcome many prospective and current families, old friends, and community members to the event! Former Middleton High School Principal Tom Vandervest stopped by to view all the exciting changes to his former school!
Thank you to all involved in the planning process and our student volunteers! We look forward to showcasing all the awesome things our students will be up to at the newly completed campus!