During June, we are highlighting our fantastic staff and students for PRIDE Month.
Today, we introduce you to Vicki Shaffer from Clark Street Community School. She has been with our district for 32 years and recently retired in June!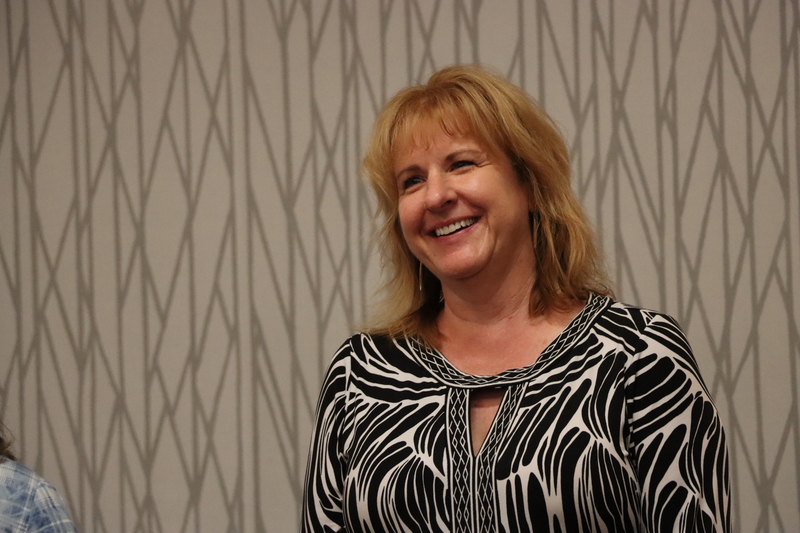 Vicki has been a strong advocate for our LQBTQ+ students and staff for all those years, and we can't thank her enough for all her hard work. In 2021, she won the Legacy Award from the Gay-Straight Alliance for Safe Schools (GSAFE). A founding mother of GSAFE, Vicki won the award for transforming the lives of countless students and staff members.
She loves to read, garden, go on motorcycle rides, camp and spend time with friends in her free time.
We asked Vicki some questions about her time with MCPASD and the impact she had made.
What does PRIDE month mean to you?
PRIDE month is an opportunity to celebrate and affirm the LGBT community, including the historical contributions of LGBT people. More importantly, it provides an opportunity to commemorate all of the people who have come before us who risked everything to make change and create a place for LGBT people.
What accomplishments are you most proud of that have helped LQBTQ+ students and staff during your time at the district?
I am proud to have been a founding member of Middleton's first GSA.
Working with members of the MHS English department to include homophobia as part of an opposing injustice unit in the mid-1990s.
Being a founding member of GSAFE, a non-profit organization dedicated to creating just schools for LGBT students and staff.
Creating coursework teaching about power, privilege, oppression and the intersection of -isms.
Leading by example and being a role model for students to let them know they can live their lives honestly and openly.
Anything else you want to add?
I did not take this journey alone. I spent my career surrounded by many fierce advocates - colleagues, administrators and BOE members who fought beside me, pushing for inclusive schools. More importantly, were those who came before me, brave members of the LGBT community who showed me by example how to live honestly and openly.